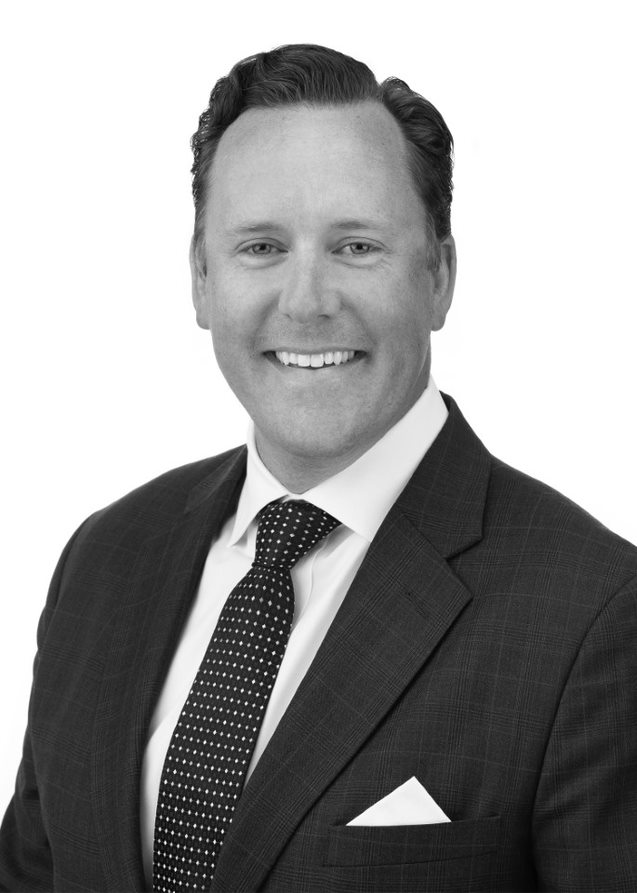 Blake Bokosky | JLL
Blake Bokosky is a Senior Director at JLL Capital Markets. He leads its Office Investment Sales practice for Orange County. Upon joining JLL in March 2020 — days before the start of the global pandemic — their office sales volume was ranked #5 by market share. In the last three years, Blake has demonstrated unwavering dedication and expertise and a steadfast commitment to providing unparalleled service to clients, ensuring that each transaction is completed with the highest standards of professionalism and integrity, while also finding opportunities to give back to the real estate community. Blake's efforts have resulted in the completion of many high-profile projects including Intersect, the largest office sale of 2022 — earning JLL #1 market share in Orange County for 2022.
COMMERCIAL REAL ESTATE WOMAN OF THE YEAR
Kimberly Brown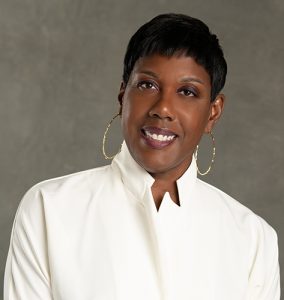 For more than three decades, Kimberly Brown has utilized her broad skill set to facilitate delivery of platform services for institutions, private equity investors and global occupiers, including brokerage, investment sales and asset services.  Her portfolio experience spans all sectors of commercial real estate, including office, industrial, retail and multifamily.
She also brings 20 years of extensive experience in the Supplier Diversity space with a unique perspective on inclusive sourcing and access to a robust pipeline of MBEs, BIPOC developers, emerging managers, capital placement agents and investment partners. Kimberly's leadership skills, industry experience and extensive involvement in historically overlooked communities make her an exceptional relationship builder and partner. She is powered by a network of world-class investment sales brokerage professionals around IMPACT investment in re-emerging local and national markets, Opportunity Zones, equitable development, access to capital, and MWBE engagement.
Furthermore, Kimberly's commitment to ESG initiatives is reflected in her mission-driven work with local and national industry trade associations and community-based organizations. Her work represents impact investment in historically overlooked communities now experiencing a surge in investment. Her leadership as President of the African American Real Estate Professionals Los Angeles Chapter ("AAREPLA") and the leader of the AAREP National Network of chapters reflects the intersection of the CRE industry and these communities.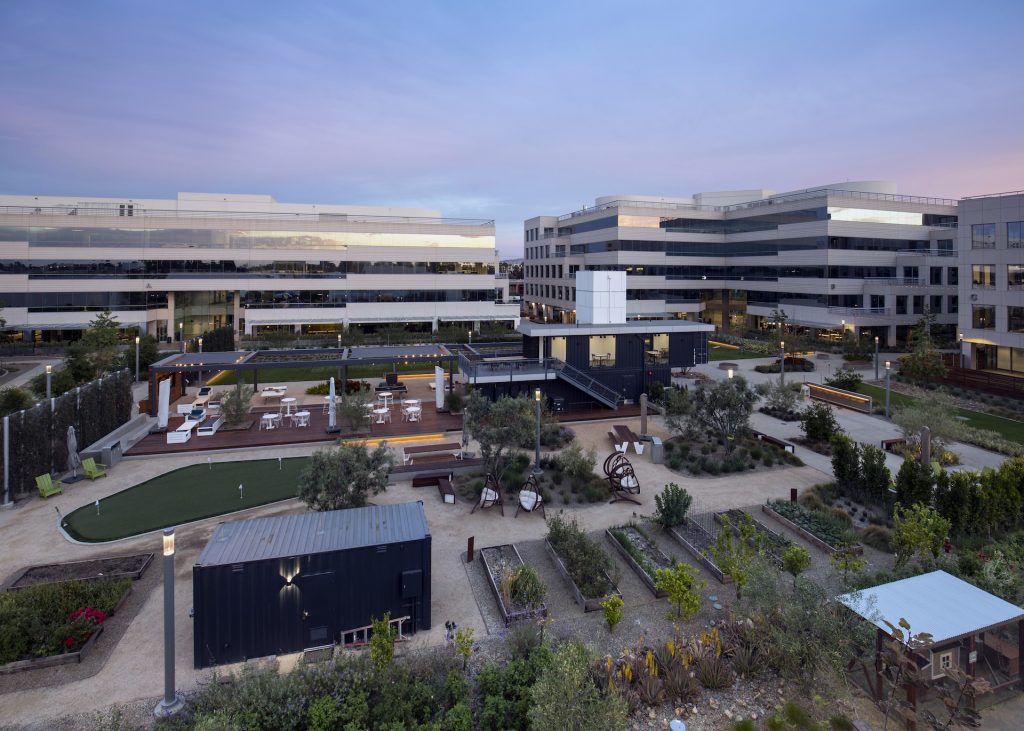 Intersect | JLL
Intersect, a four-building office campus in Irvine, sold for $235M. The assignment was complex in the sense that it was selling a product type (office) that was highly out of favor, in an undesirable market due to competitive landlords (Irvine Co, Olen, etc.) in a rising interest rate environment. We recognized that in order to be successful, we had to be creative and develop an investment thesis backed by empirical data, to prove office leasing demand and value appreciation would continue despite current headwinds in market fundamentals. The sale proved out our investment thesis and has made a positive impact by providing hope for other office landlords that leasing demand and value appreciation can still be achieved with office product.


Bridge Industrial
Bridge is currently Southern California's most active industrial developer. As of January 2023, Bridge has 11 buildings under development totaling nearly 1.6M SF of new Class-A industrial product to be delivered in Los Angeles County alone. When including Bridge's development projects in the Inland Empire and Bay Area, Bridge has a total of 5M SF of industrial development underway in California.

Since 2015, Bridge has developed 3.9M SF in Los Angeles and Orange Counties.
Bridge credits the trust provided from the brokerage community, commitment from its 3rd party vendors, and partnership with local municipalities in delivering successful state-of-the-art projects that meet the demands of the Southern California industrial market.
DEVELOPING LEADER OF THE YEAR
Richard Sung | Newmark
Richard Sung moved to Orange County for undergraduate studies at UC Irvine and ultimately decided to put his roots down in Orange County. As a transplant and a minority, it wasn't easy meeting individuals in the industry. Richard saw NAIOP SoCal as a great association in which to network. One of Sung's career goals is to become a mentor and leader for the younger brokers who may still not be in the industry. He has been extremely fortunate to work with and learn from arguably some of the best in the industry. These various mentors have shaped Sung into the person he is today, and he would love to do the same for the future professionals in the industry. Sung has been involved with the NAIOP University committee for close to five years, and has co-chaired the committee for a year and half. In addition, he serves on the Board for NAIOP SoCal.
INDUSTRIAL PROJECT OF THE YEAR
REDA/Clarion - Uline Build-to-Suit | Millie and Severson General Contractors
This project used very efficient site coverage, maximizing the project's return and effectively utilizing the site to accommodate the 1.2 million square foot warehouse and office space. The 70,000 square foot/two-story office has a standing seam roof, providing a unique roof structure. Of the 2,792,196 square feet of land, approximately 713,451 square feet is covered in lush landscaping of oversized tree. The project's owner ensured that there are numerous accommodations within - and surrounding - the building to provide for employee wellness. Features include meandering walking trails around the property, acres of turf for company functions, fully conditioned office space and warehouse, as well as a spacious gym and beautiful dining area.
Project Team: John Grossman
INTERIOR PROJECT OF THE YEAR
Califia Farms | S/L/A/M Collaborative, Inc.
Califia Farms, a plant-based beverage company, was experiencing rapid growth and needed to expand its footprint but was determined to maintain their founding roots within the historic Arts District of Los Angeles. The team engaged SLAM to design a new headquarters and usher in their next chapter of growth.
The space centralizes all workplace programmatic elements previously spread across multiple sub-leased locations under one roof. Planning concepts focus on employee well-being with the idea of bringing people together in a social manner as a way of strengthening relationships- whether meeting for a cup of coffee in the central cafe or sharing a meal together in the outdoor patio. When people "break bread" together, they feel closer to one another, and trust is solidified. Ideas are generated during casual conversation, sparking new, innovative concepts and ultimately improving productivity. This new workplace is intentionally designed as a destination that inspires colleague engagement and embraces team connection.
Workplace design offers a unique opportunity to reinforce core values. After identifying that Califia Farms' brand identity concepts and core values are centered around collaboration, inclusivity and sustainability, our team developed  subtle visual elements with the use of color, form, and natural greenery. Strategic use of the Califia Farms logo and packaging were used throughout in the form of art. Visitors and employees alike now see the office space as an extension of company culture.
Brand recognition is realized throughout with form, color, and natural greenery.  The space is easily identifiable with the strategic use of Califia brand colors. The soft curve of the Califia bottle is woven into the design of the café bar, floor pattering, signage and banquettes niches. Live plants are a reminder that Califia Farms is a plant-based beverage company and improves biophilic wellness and indoor air quality.
ClickShare technologies in meeting rooms and long-lasting portable battery packs were placed in all open collaboration areas, allowing for ease of movement and full connectivity throughout the space. Furniture manufacturers were selected based on the percentage of recycled content their products utilized and potential recycled material content post breakdown. Bottle filling stations were placed throughout, and dishes and glasses at the café are reusable rather than disposable.
The success of this project was a result of a collaborative team, who reimagined the role of the office to optimize hybrid work, and a design that embodies the company's values and unique brand. This project sets an example for other start-ups navigating the post-pandemic landscape and an expansion of their operations.
Project Team: RAM Construction: Corrina Thompson
Hudson Pacific Properties: Judy De Vera
Newmark: Sabrina Rahman, Craig A. Kish
MIXED USE/RETAIL PROJECTS OF THE YEAR
Halcyon House | Hendy
Halcyon House is the first mixed-use project of its kind in Orange County, offering a new and inspiring model of living through a seamless combination of highly personalized service, extraordinary amenities and innovative design. With an effortless blend of traditional and modern elements, the dynamic atmosphere at Halcyon House appeals to those who are creative in spirit while inspiring residents to explore their individuality. Each day, residents experience the sophistication of a unique, upscale hotel though an unparalleled level of service and high-end design. Surrounded by bold colors and textures meticulously designed to pay homage to the rich history of the area, Halcyon House inspires a passion for life in those who call it home.
Project Team: Felicia Hyde, Hendy | Jon Tanury, Quarterra
Emmanuel Chaverot, Quarterra | Benjamin Kasdan, KTGY
Dan Delle, MJS Landscape Architecture
Frances Pawlak, Corporate Business Interiors
Violet | Ware Malcomb
The latest addition to Los Angeles' vibrant Arts District, Violet is a dynamic, mixed-use property that has transformed the local office market. The first high-rise in the Los Angeles Arts District to be built in more than 30 years, Violet brings a unique office experience to the part of town that it is in.
Violet is versatile and able to function as a large corporate headquarters or as a multiple tenant building, with tenants holding as much space as a single floor or as little as a quarter or less. The floor plan configuration and the location of balconies were designed so that each floor could be efficiently and easily devisable. Due to the flexibility of the design, outdoor space is available to multiple tenants, adding to the wellness achievements of the building that also provide operable windows and enhanced mechanical filtration.
Collaboration was critical to the successful design and construction of the project. All parties were involved in all stages of design - from building massing studies to material selections. LOWE (Owner and developer), Swinerton (General contractor), TK1SC (MEP) and Structural Focus (Structural engineer) all played significant roles in the development, design and construction of this project.
Significant obstacles were overcome to bring Violet to fruition, including working with zoning restrictions, and designing a building that maximized the development potential of a small site while creating an innovative design responsive to the context. Additionally, groundbreaking for this project began in June 2020, right at the height of the COVID-19 pandemic. Communication and flexibility were key to navigating through the concerns that the pandemic presented.
Violet has had a transformational impact on the area and, thanks to its visibility, has become a beacon for the Arts District.
Project Team: Francisco Arias | Adrian Helton | Sergio Valentini
MULTI-FAMILY PROJECT OF THE YEAR
AMLI Old Pasadena | HED
AMLI Old Pasadena seamlessly integrates new development — the largest developed parcel in Pasadena's history — which effectively extends Old Town in a new direction and dimension. Inspired by the neighboring historic architecture and alleyways of Old Town, AMLI Old Pasadena creates strong visual and physical connections to Pasadena's rich history — with a modern twist. The project features 5 mid-rise residential buildings (394 units) and more than 15,000 square feet of retail space at the street level. AMLI Old Pasadena is placemaking at its finest, transforming a vacant suburban parking lot into a vibrant, activated urban block. The project integrates historic references valued by the Pasadena community as it expands upon Old Town's character.
Project Team: HED: Michael Bulander, Otis Odell, Patsy Shigetomi
Jason Armison, AMLI | Carlos Orozco, Morley Builders
OFFICE PROJECT OF THE YEAR
Cedars-Sinai Medical Center/Torrance Memorial
Medical Center | Millie and Severson General Contractors
The state-of the-art medical office building in El Segundo, CA is the first joint venture between Cedars-Sinai Medical Center and Torrance Memorial Medical Center, designed to be a comprehensive medical facility serving the residents of El Segundo and surrounding communities. Cedars continues to improve the community's health by working with partners to bridge the gap between healthcare and community, and this has been accomplished with its new home to an array of first-rate medical services including primary care physician suites, Gastroenterology, Pediatrics, Imaging Suite with CT and Ultrasound, Endoscopy Clinic built to OSHPD 3 specifications and an urgent care component, in an area that desperately needed it.
Project Team: John Grossman
REDEVELOPMENT/RENOVATION OF THE YEAR
Children's Institute Watts | Oltmans Construction Co.
The Children's Institute, Inc. campus is located in the community of Watts, a historically underserved area in Los Angeles. The campus is expected to support over 2,000 individuals of all ages annually with programs and services centered on mental health, youth development, school readiness and family support. The vision for the campus was to incorporate the community through involvement and education throughout construction, and responding to any concerns, feedback and, curating resources needed for the residence and surrounding areas of Watts.
Project Team: Oltmans Construction Co.: Anjana Bhowmik, John Dang,
Daniel Galvan, Kennedy Le, Jessica Prince
Children's Institute Inc.: Martine Singer & Eugene D. Straub
Erik Link, Chait and Company, Inc.
Gehry Partners, LLP: Sam Gehry & Thomas Kim
SERVICE PROVIDER OF THE YEAR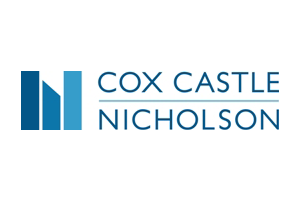 As one of the largest full-service law firms in the nation dedicated to the real estate sector, Cox Castle represents many NAIOP SoCal members and sponsors, including owners, operators, lenders and developers, with the highest-quality legal services. Cox Castle's expertise spans all facets of law relevant to the real estate industry and to businesses with real estate needs, from development, transactional and environmental to financial, labor, insurance and tax-related matters. With more than 140 transactional and litigation attorneys in its Los Angeles, Orange County and San Francisco offices, Cox Castle helps its clients navigate the most significant and complicated matters.
SUSTAINABLE PROJECT OF THE YEAR
Toyota Logistics Services Vehicle Processing and
Distribution Center (VDC) | Olatmans Construction
The new LEED Gold certified Toyota Vehicle Processing and Distribution Center replaces the previous facility consolidating into a 21% smaller footprint. Toyota's west coast port distribution and processing facility consists of a post-production building, car wash, and a fuel island. The facility's design and programming has created a more efficient workflow by reducing vehicle movement and emissions, increasing site safety, and updating the seismic security. The project involved approximately 12 months of preconstruction between Toyota, Robert A. Vezzuto Consulting, Inc., Lionakis, and Oltmans Construction Co. before breaking ground. Construction of the project spanned 22 months and involved demolition, ground improvements and construction.
Project Team: Chris Dai | Vince Ruesch | James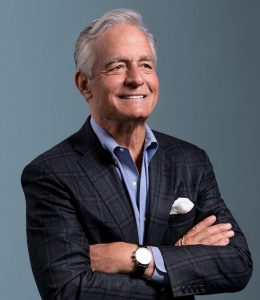 NAIOP SoCal DISTINGUISHED SERVICE AWARD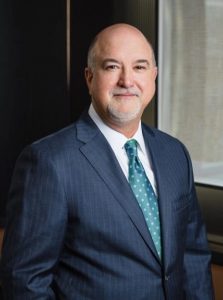 NAIOP SoCal MEMBERS OF THE YEAR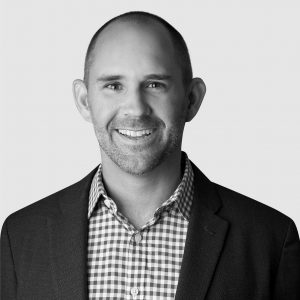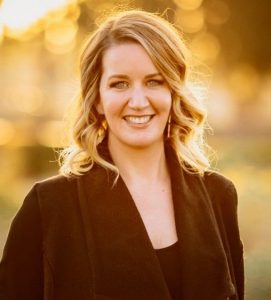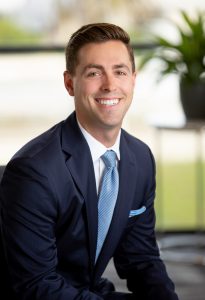 PUBLIC PARTNER OF THE YEAR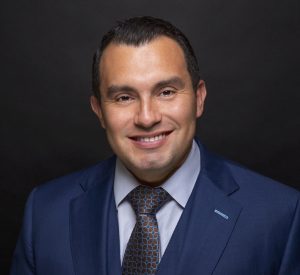 Sergio Ramirez
City of Anaheiim