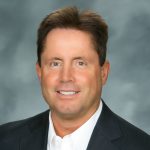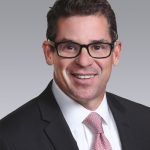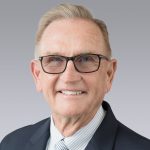 **AWARDEE**
Kevin Shannon
Newmark
Steve Bellitti & Tom Taylor
Colliers
COMMUNITY IMPACT PROJECT OF THE YEAR
**AWARDEE**
SoFi Stadium | David Evans and Associates 
The team worked to maximize the beneficial community impact of the project. There was substantial engagement of local, minority, women owned businesses in design & construction, & Inglewood One Stop Construction & Utilities Pathways Program (CUPP) to provide job training & placement. Other benefits included the development of a nearby lake, serving as a storage facility to reduce storm water run-off & assist with improving storm drain capacities. An Artist & Non-Profit Arts Organization Registry was established as a resource for ongoing temporary & permanent artworks, cultural programming & site activation over the next 10 years so Hollywood Park can connect with the creative people who live, work, or maintain a studio in Inglewood. The development and operation are estimated to create 2,000 to 5,000 jobs. The developer committed to a 100% union job site, with 30% of construction jobs targeted for local area residents. A 15% Inglewood resident apprenticeship goal was established to provide inexperienced workers an opportunity to develop skills.
Project Team: SoFi Stadium and Hollywood Park | Wilson Meany
Legends Project Development | City of Inglewood  | Kiewit
Architect of Record: HKS Architects | Contractor: Turner Hung
Lead Structural Engineer: Walter P Moore
Lead Civil and Site Planning: David Evans and Associates, Inc.
Lead HVAC Engineer: Henderson Engineering
Landscape Architect of Record: Mia Lehr Architects
Be Well Campus | Snyder Langston
The campus provides a unique continuum of care for people with mental health and substance use issues, offering an elevated experience for those receiving care and their families. The physical environment was designed to be a therapeutic tool that supports healing and recovery, achieved by creating an open plan with numerous windows, extensive natural light, green elements and indoor-outdoor spaces. The Be Well campus is welcoming and calming, unlike other mental health facilities, it doesn't look or feel institutional.
Project Team: Boulder Associates | County of Orange | MindOC | Snyder Langston
KIPP Compton Community School | Oltmans Construction Co.
KIPP Compton is organized around a courtyard filled with playfields, dining areas, outdoor learning spaces, office areas, and 26 classrooms. The scale of the interior spaces is brought down to child size with the use of twisting trellises in the corridors for a sense of whimsy. The site is organized to maximize outdoor spaces and connection with indoor spaces. A large, shed roof visually connects the building to the surrounding houses. The project introduces education in an underserved community such as Compton.
Project Team: Erik Hagstrom, KIPP SoCal; Richard Berliner, Berliner Architects;
Anjana Bhowmik & Gerald Singh, Oltmans Construction
The Willows | Oltmans Construction Co
The Willows is a 28,000-s.f., single-story, CMU bridge housing facility with 75 beds of interim housing in the West San Fernando Valley for individuals and couples experiencing homelessness. It is a transitional space that offers support via on-site services including mental health care, recovery support, counseling, security, and housing placement services to help residents find a permanent home. The previously abandoned warehouse and industrial facility has been renovated and converted into a healing space with all new mechanical, electrical, plumbing, new bathrooms, laundry facilities, hygiene stations, a recreation room, dining area, outdoor communal space, outdoor pet area and kennels, a conference room, and administrative offices.
Project Team: LA Family Housing | GAA Architecture + Principal
Jack Miller, Elvis Romer & Gerald Singh, Oltmans Construction Co.
DEVELOPING LEADER OF THE YEAR
**AWARDEE**
Jamie Kline | JLL
Jamie currently serves on the board of NAIOP SoCal as the Alumni Committee Chairman for the Young Professional's Group (YPG) program. Jamie was responsible for leading the YPG program through the challenges presented by the COVID pandemic and was principal in the reorganization the YPG program to create an even more impactful and beneficial program to the students. One of the new programs that Jamie has spearheaded, alongside John Drachman, is an Externship Program for NAIOP SoCal to promote diversity and inclusion within commercial real estate. This program will be implemented at Cal-State Fullerton where NAIOP SoCal will offer 35 externships and partner students with the 35 members of the current YPG Class.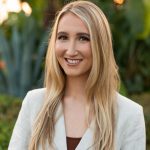 Courtney Smith | Newcastle Partners
Courtney was an active member of NAIOP SoCal's Legislative Affairs committee in 2021. She volunteered to be the Legislative Ambassador for the City of Santa Ana, reaching out to key government affairs officials within the City to discuss important issues and provide a voice for the Commercial Real Estate Industry. Courtney was also able to present in a 2021 NAIOP U presentation titled "Spotlight on Woman Leaders in the Industry". Further, she was also a mentee in the 2021 NAIOP SoCal chapter's mentorship program. Courtney hopes to become a voice for the industry through her legislative affairs work and day-to-day project management.
Richard Sung | Newmark
Richard Sung moved to Orange County for undergraduate studies at UC Irvine and ultimately decided to put his roots down in Orange County. As a transplant and a minority, it wasn't easy meeting individuals in the industry. Richard saw NAIOP SoCal as a great association in which to network. One of Sung's career goals is to become a mentor and leader for the younger brokers who may still not be in the industry. He has been extremely fortunate to work with and learn from arguably some of the best in the industry. These various mentors have shaped Sung into the person he is today, and he would love to do the same for the future professionals in the industry. Sung has been involved with the NAIOP University committee for close to five years, and has co-chaired the committee for a year and half. In addition, he serve on the Board for NAIOP SoCal.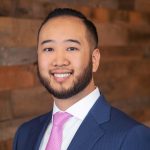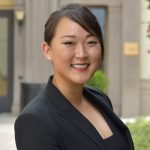 Grace Won | Gafcon
After attending NAIOP events, Won was fixated with the amazing NAIOP personnel and members. NAIOP has provided Won with everlasting professional friendships in the industry. By delivering exceptional educational and networking events and programs, NAIOP has taught her the wonderful complexities of the commercial real estate industry. NAIOP's support for students entering the CRE industry has been tremendous and beneficial in the success of many businesses and firms. NAIOP members (both personally and professionally) have shown Won the beneficial influences we can have in our communities and the difference we make in the communities by building infrastructure to support the places we live and work in.
DIVERSITY & INCLUSION AWARD
**AWARDEE**
Northwestern Mutual
Historically, Northwestern Mutual had made significant charitable investments in underserved, predominantly Black and Hispanic neighborhoods to improve housing, education, and safety, and worked steadily to increase the number of people of color working at our headquarters and across the nation as financial professionals. But in 2020, our leaders boldly chose to commit even further towards change, creating a Sustained Action for Racial Equity (SARE) task force. Chaired by our CEO John Schlifske, the task force is comprised of senior leaders, employees and financial advisors set out to build Black prosperity inside and outside our organization. Today, Northwestern Mutual has almost 50 Diversity and Inclusion groups, drawn from employees and advisors across our company to give input & insight into our recruitment and retention, education, and community engagement efforts. Since outlining our DEI roadmap in 2012, we have effectively achieved a diverse People of Color (POC) population of 25.6%, the highest percentage in company's history and hiring and promotions are at an all-time high.

Prologis
Inclusion, Equity and Diversity (I, E & D) is at the center of our company's culture. We embrace diverse talent, value each member of our team, promote inclusive leadership, and celebrate our differences. We know our people are the foundation of our success and it's important that we recruit and develop diverse talent, and build an inclusive workplace to help cultivate that talent. Last year, we launched our I&D internal webpage with I&D webseries and information about our company approach and commitment to fostering a global, inclusive culture where our differences help drive innovation. Employees are encouraged to share their own stories, suggestions and ideas to promote inclusion and sense of belonging in each of our offices. In 2021 Prologis brought on a Director of Talent & Inclusion. This role has been instrumental in launching the organization's Employee Resource Groups (ERGs), focus groups, and listening circles. We currently have 5 existing ERGs; Asian American, Black/African American, Hispanic/Latinx, LGBTQIA+, and Women groups.
RiverRock Real Estate Group (RREG)
Respect and transparency have led RREG since its 2003 founding by John Combs, a gay man with a personal commitment to create a welcoming work environment. RREG created a DEI Committee in 2020. Its members come from various geographic regions and diverse backgrounds with a common mission: To provide challenging and rewarding opportunities to both current and future employees, particularly from traditionally underserved communities. RREG is becoming certified by the National LGBT Chamber of Commerce, the largest advocacy organization dedicated to expanding economic opportunities and advancements for LGBT people. Holidays such as Martin Luther King's birthday and the Lunar New Year are also celebrated across the company for what they mean and their value. By combining outreach, internship programs and recruitment efforts, RREG can purposefully create meaningful educational and growth opportunities for a more diverse workforce for both RREG and the commercial real estate community. RREG is now advertising for open positions with a group that includes the LGBTQE community and initiated a contract with a company that specifically recruits for veterans.
INDUSTRIAL PROJECT OF THE YEAR
**AWARDEE**
Bridge Point Long Beach | Bridge Industrial
Bridge Point Long Beach is a 415,320-square foot, Class A industrial facility on a 17.23-acre site. Notably, this project offers tenants above average space when compared to other recent industrial deliveries in the premier, supply-constrained South Bay submarket. Following acquisition of the site, Bridge demolished the existing structure to redevelop the property, which now features 21,000 square feet of office space (expandable to 40,000 square feet); 36-foot clear heights; 453 parking stalls, 104 of which offer electric vehicle charging; 61 trailer spots; and extensive landscaping. The property's design also incorporates high-end architectural finishes, such as concrete panels in varying hues of gray and reflective blue-glazed glass.
Project Team: - Brian Wilson, Heather Crossner,
Greg Woolway & Kevin Finnegan; Bridge Industrial
728 W Rider St., Perris, CA 92571 | Duke Realty
728 W Rider was one of the largest buildings constructed and available for lease in 2021 in the Southern California market. The 1.2 million square foot, modern building was built to meet the specifications of logistics users. Some of the features included 40' clear height, cross-docked, queuing lanes, ample trailer storage and auto parking, access to freeway and strong labor pool and employee amenities nearby. In addition, this building will feature a retail component with will bring additional jobs and tax revenue to the city. Limiting truck traffic was addressed by creating dedicated truck routes to the site that do not go through any residential neighborhoods but instead directly to the freeway.
Project Team: Nancy Shultz, Jake Smith, Collin Phillips,
Christian Cochrun & DJ Arellano, Duke Realty
The Center at Needham Ranch | Trammell Crow Company
The Center at Needham Ranch project is a 250-gross acre, master-planned business park that involved mass infrastructure and grading of 4 parking lots and the construction of ten (10) speculative concrete tilt-up warehouse and distribution centers, and one (1) build-to-suit logistics center for e-commerce, totaling 1.5 million square feet. Trammell Crow Company and their team performed over 9 million cubic yards of grading to transform raw unimproved land into developable pads. In addition, the team safely relocated the historic 92-year-old Live Oak Manor rock archway, developed a 5-mile community serving walking trail, and ultimately will improve the Pioneer Oil Refinery, the oldest surviving oil refinery in California.
Project Sponsors: Trammell Crow Company, Clarion Partners, Oltmans Construction Co.
Patriot Partners Sunkist Ontario | Herdman Architecture + Design
The contemporary project architecture sets this building apart from all of its competition in the region. The design includes angled metal paneling, creative storefront installations, and LED exterior light features to enhance the appeal and beauty of the project. The building is set within the historical packing area of Ontario which has seen a lot of redevelopment in recent years. This location makes it ideal for access to the distribution network of southern California. Being in the heart of the highly desirable Inland Empire combined with the unique and creative architectural design of the project made the entitlement process through the city and leasing ahead of anticipated schedule.
Project Team: Bridget Herdman, Herdman Architecture + Design, Inc.
Kevin Rice, Patriot Partners
Rocket Lab | H. Hendy Associates
The 90,000-square-foot space provides a protean layout, including a 3D printing room, cleanroom, assembly area and quality control room, accommodating equipment and production flow changes as manufacturing exigencies change. Improving transparency between the manufacturing floor and office, the two spaces are separated with large glass panels, making the manufacturing floor a central show piece. The customer experience room emulates the final frontier with black floors and walls with pops of red and white, providing an inspiring branded space. The customer experience room's ceiling has a 450-bulb lighting installation, replicating the Milky Way galaxy, and a large projection screen for viewing live satellite launches. The final design for Rocket Lab's headquarters serves as the unifying, cultural glue for employees, where the team can live their values and execute the company's mission.
Project Team: Mackenzie Brooks, H Hendy Associates
Torrance Gateway Phase l & ll | Oltmans Construction Co.
Torrance Gateway is a redevelopment of the former Toyota HQ of North America site. Toyota's obsolete office buildings were demolished and replaced with seven state-of-the-art industrial headquarters buildings, totaling 1,040,000 s.f. on 55 acres. Each building is a concrete tilt-up with surface parking. All seven buildings were leased, prior to the completion of construction, to a variety of local tenants looking for new class-A space in the South Bay marketplace. The project is located in the heart of the South Bay market. There is a very limited supply of new buildings being added to the market.  With vacancy rates below 1.0%, Torrance Gateway has been well received by the tenant community. All seven buildings were built with solar-ready roofs and equipped with electric charging and low emissions vehicle parking.
Project Team: Bob Klaewanong, Sares Regis Group | Jacob Huber, RGA, Architect
Tony Perez, Dan Wozniak & Ryan Jacobs, Oltmans Construction Co.,
INTERIOR PROJECT OF THE YEAR
**AWARDEE**
Stradling | SAA interiors + architecture
Stradling is a law firm in Newport Beach. Evolving business practices left the firm with an underutilized office environment and outdated aesthetic. SAA transformed the workspace into a progressive, efficient, vibrant firm to attract the highest level of new law professionals. With heavy emphasis on recruitment, a new space required places of respite and community. A client facing entertainment space was integral with Stradling's marketing strategy. Utilizing glass at all enclosed spaces, Stradling is changing the dynamic of their workforce by encouraging conversation and collaboration. The modern coastal aesthetic is a nod to their spectacular ocean views and local clientele. The overall project size of Stradling is 32,330 SF, including two full floors and a portion of a third floor. Through detailed programming and analysis, Stradling was able to make an informed decision on design objectives.  Stradling was able to shed 20% of their real estate footprint while gaining significant amounts of communal spaces for employee recruitment and attraction.
Project Team: SAA interiors + architecture | Stradling | Savills
Irvine Company Office Properties | CDG | Systems Source
Calo Kitchen + Tequila | Coastal Pacific Construction, Inc.
The Calo Kitchen & Tequila project was the first upscale restaurant to be located in The Center at Rancho Niguel shopping center. The design focused on an indoor-outdoor setting, which as we have seen with the pandemic has been a critical feature for restaurants. Highlights of the space include the outdoor dining areas, tile work and exhibition style kitchen. In pre-construction, prior to the pandemic hitting, the project was already going to experience some long material lead times. This was only exasperated once the pandemic hit. Despite this we were able to pivot and work around the lead times to keep construction going and remain on schedule, which was critical so the restaurant could open on time and start generating revenue. Throughout the space every detail from the custom booths, tile work and kitchen were completed with the highest level of execution. Additionally, the project positively impacted Orange County by bringing numerous jobs back to the community that were lost during the pandemic.
Project Team: Gary Mason, Coastal Pacific Construction
MIXED USE PROJECT OF THE YEAR
**AWARDEE**
Ivy Station | Lowe
Located adjacent to the Metro Expo line station, the 500,000–square-foot, 5.2 acre mixed-use Ivy Station is a welcoming and active gateway to Culver City that links 2 separate and distinct areas of the city. A porous site with multiple points of access, the property encourages the community, Metro riders, Ivy Station residents, neighbors and employees to walk or bike through this bustling area. Ivy Station is part of a larger master planned transit-oriented development, designed as a work-live-play urban ecosystem with unparalleled access to transportation and amenities for all passersby. The development amplifies Culver City's unique neighborhood walkability, & creates a much needed community gathering place.
Project Team: Tom Wulf, Lowe
Newhall Crossings | George Smith Partners
Newhall Crossings is a mixed use development in Santa Clarita, CA, consisting of 47 apartment units over approximately 20,000 SF of retail and restaurant space. Construction was completed in the Spring of 2020, right in the height of the COVID-19 pandemic. Despite this unfortunate timing, the residential portion of the project leased up quickly and above proforma rents. Residents often cited the fact that "there is nothing else like this project" in the Santa Clarita Valley. High quality architecture, thoughtful programming and close proximity to popular bars and restaurants on Main Street in Santa Clarita were key differentiators to other multifamily product in the Santa Clarita Valley. The retail portion of the project also outperformed its peers in the market, with 95% of the retail space currently leased to a variety of high quality tenants.
Project Team: Jason Tolleson, Dan Mahoney, Jonathan Lee, Shahin Yazdi
MULTI-FAMILY PROJECT OF THE YEAR
**AWARDEE**
Persea | H. Hendy Associates
Persea boasts a unique design blending an industrial modern style with a vintage twist that is seamlessly woven throughout the interior design, the exterior architecture and communal spaces - with three floors and 276,403 total rentable square feet. Showcasing intricate textures; patterns-on-patterns; reclaimed wood; lighting fixtures; subtle pops of color; and curated artwork, the community is a modern story with historic influence and luxury living at every turn.
Project Team: Mackenzie Brooks, H Hendy Associates
The Paramount Platinum Triangle | Waterford Property Company
In February 2021, Waterford/CSCDA acquired Jefferson Platinum Triangle (since renamed "The Paramount"), a class A, 400-unit transit-oriented community in Anaheim's Platinum Triangle. Built in 2018, The Paramount includes one, two and three-bedroom floor plans with premium wood-style flooring and designer kitchen features. Every unit includes a washer and dryer, walk-in closets, quartz countertops, and stainless-steel appliances. The community also has two resort-style pools with cabanas, two clubhouses, two fitness centers, yoga / spin studio, chef-style kitchen and coffee bar, fully equipped game room and rooftop lounge with views. Waterford's essential housing program underscores the value of their work to acquire Paramount, talk with city leaders and staff about the program's benefits, advocate for the program and oversee property conversion.
Project Team: John Drachman & Sean Rawson, Waterford Property Company
Jon Penkower, CSCDA
OFFICE PROJECT OF THE YEAR
**AWARDEE**
RiverRock Real Estate Group | LPA Inc.
The RiverRock headquarters is built within a 20,000 free standing building constructed in the mid 1980's. This single floor building was originally home to the headquarters for Entrepreneur Magazine and was eventually converted to the headquarters for SunCal Real Estate. The project scope mostly concentrated on the interior spaces but also involved the redesign of the landscape, an outdoor collaborative space, and minor architectural and exterior lighting changes. The tilt-up concrete panel building is simple and straightforward allowing the interiors to be expressive and unique. Large original skylights were restored and maximized for effectiveness and impact allowing filtered daylight to pour thru the open environment. The space revolves around a central "clearing" which works to organize the space, create dynamic social and collaborative opportunities while establishing a physical heart to the organization. The design is meant convey a physical manifestation of the RiverRock brand and culture.
Project Team: LPA Design Studios | RiverRock Real Estate Group | Driver SPG
GM Business Interiors | Feng Hui For Architecture
Flyte | Ware Malcomb
Ware Malcomb provided architecture, interior design and branding services for Flyte, a three-building, creative office campus located adjacent to Los Angeles International Airport that was purchased by Swift Real Estate Partners in May 2018. The renovation included repositioning the campus by modernizing the interior and exterior of the two office buildings, and creating a highly amenitized outdoor space. The 581,344 square foot transformation offers two tenant-occupied office towers and a newly constructed plaza with modern common areas nestled in between. Swift partnered with Ware Malcomb to execute their vision of an indoor/outdoor collaborative work environment for Flyte's tenants. The project contributes to the revival of El Segundo, adding to the area's appeal to technology and security focused tenants by creating vibrant plaza space, an enhanced front door with dedicated ride share lanes and new building entrie.
Project Team: Jinger Tapia, Sergio Valentini, Bryan Shimoda, Alicia Zaro,
Adrian Helton & Diane Guo, Ware Malcomb
Michael Burnaz, Swift Real Estate Partners 
Inari Medical | SAA interiors + architecture
Inari's commitment to their culture and staff was the focus of the 65,000 SF administrative office space. One of the most unique and most activated spaces in the building is the large lunchroom, central to the facility and adjacent to a large two-story stadium style stair used for frequent employee meetings and communications. To promote employee engagement and productivity, the open workspace is balanced with small private and deep work rooms. A variety of meeting spaces are strategically located throughout the facility to encourage collaboration. Wall graphics and patient stories installed throughout the facility visually reflect the success story of Inari Medical and how their devices save lives and impact patients.
Project Team:  SAA interiors + architecture
CBI | Inari | Irvine Company | JLL | KPRS Construction | TK1SC

Innovation Office Park | Irvine Company
Innovation Office Park is The First Open-Air Office Village Designed for Health & Wellness totaling 1.1 million sq. ft. across 73 acres. A total of 28 two-story creative, loft-style buildings ranging in sizes from 20-64K sq. ft. with floor plans starting at 10K sq. ft., including move-in ready Flexible office space starting at 2,000 SF. Over 24 acres of outdoor space including nearly a mile-long pedestrian pathline, surrounded by 2,600+ olive and pine trees. Steel frame construction with 14'-6'' floor-to-floor height and 30' column spacing, 10' floor-to-ceiling energy-efficient Viracon, glass window system. Perimeter open surface parking (4:1000) with 1,208 spaces and 120+ EV charging stations. Innovation Office Park offers complete indoor/outdoor connectivity with a workplace-wide central pedestrian pathline that connects every office space to the outdoors, oversized electric roll-up doors open to private patios and gardens, fully-operable Viracon glass windows, and lofted skylights let in fresh air and light to energize, engage and connect employees.
Project Team: Irvine Company | LPA, Inc. | Snyder Langston
Burton Studio | TK1SC, STANTEC | Davies Associates. Inc.
JLL | Hendy
The 35,000-square-foot space includes wide open spaces, glass front offices, operable glass walls, seamless functionality, a leading-edge AV system to conference remote workers, 20-foot multifunctional stone-and-wood desk that also serves as a bar for hospitality and catering, exposed ceilings, polished concrete floors and raised-seam metal roofing for a warm, edgy industrial ambiance throughout the inspiring and calming space. The visually compelling materials and textures of brick, wood, metal and varying fabrics, create a timeless, yet modern industrial look, and a showstopping 12-foot by 30-foot double-pitch skylight in the reception/hospitality area brings natural light into the space to promote environmental and workplace wellness.
Project Team: Mackenzie Brooks, Hendy
Laserfiche Headquarters | Millie and Severson General Contractors
Laserfiche's global corporate headquarters is an architecturally significant creative office building that showcases the company's commitment to innovation and technology. The 4-story, 104,227 sf, office building is made of steel, glass and concrete construction with a large exterior amenity space for employees and an adjacent 3-story parking garage. The building site posed unique environmental challenges for the development team with active oil wells, tank farms and an unimproved alleyway. The new building will serve as a gateway to the Bixby Knolls neighborhood in Long Beach and is directly off the 405 freeway. The building is LEED + WELL Gold standard and reflects the company's strong commitment to corporate social responsibility.
Project Team: John Grossman, Millie and Severson General Contractors
REDEVELOPMENT/RENOVATION OF THE YEAR
**AWARDEE**
One Westside | Hudson Pacific Properties
One Westside represents the unprecedented adaptive reuse of Los Angeles' Westside Pavilion from iconic shopping mall to a 584,000-square-foot, 3-story, Class-A creative office campus, now home to Google. In 2018, Hudson Pacific entered a joint venture with Macerich to redevelop the declining mall into creative office space. Hudson Pacific worked with architect Gensler and structural engineer Englekirk to preserve and adapt the existing structure by cleverly removing this former shopping center's center's opaque "skin" and embracing its architectural core. One Westside's completely transparent exterior façade is made of floor-to-ceiling glass and architectural concrete and completely changes the way the building engages with the surrounding neighborhood, making the façade much more pedestrian-friendly and activates the street. Vast and unconventional-sized floorplates provide hyper-flexible layouts surrounding an expansive open-air courtyard and access onto large exterior amenitized terraces and patios.
Project Team: Nader Shah & Amy Pokawatana, Hudson Pacific Properties
Centerview | EMMES Realty Services of California, LLC
Centerview is a LEED Platinum Certified, BOMA The Outstanding Building of the Year (TOBY) recipient, Class "A" office development located in Irvine, California. Designed by the renowned Langdon, Wilson, Mumper Architects, Centerview features 625,000 square feet of premium office space in two 12-story towers, two free-standing restaurant outparcels (one of which was recently redeveloped into four (4) new restaurant suites and the other recently developed into a Sol Mexican Cocina), and a dedicated 6-level parking structure with 1,934 parking stalls and offering 4.0 per 1,000 RSF parking. The site area is composed of 8.38 acres, situated in the 3 million square foot, 48-acre Irvine Concourse master plan offering great visibility. The goal of the project was to create an iconic destination, provide flexible open spaces for both office tenants and restaurants with fresh air & sunshine, and to utilize and engage the unique water feature and surrounding restaurants.
Project Team: Justin Nguyen, Ashley Proctor, Susan Varteresian
& David Gekchyan EMMES
Tustin Veterans Outpost | Oltmans Construction Co.
Orange County Rescue Mission's Tustin Veterans Outpost expansion project transformed 22,500-s.f. of site area that now provides fully-updated, transitional housing for homeless and formerly homeless veterans. The project involved the complete gut and reconstruction of the interior and exterior of 3, 2-story, 4-unit apartment buildings. This added 45 beds to the existing facility, bringing the total to 71. Interior work included removal of asbestos, the reconstruction of all MEP and drywall, and the construction of all-new kitchens, bathrooms, and flooring. Exterior construction included all-new windows and doors, stucco, roofing, paint, decks, garage doors, and landscaping complete with a central water fountain and outdoor community space. The cost of labor, supplies, and materials for the project were donated by Oltmans Construction and many generous subcontractors and vendors. The expansion would not have been possible without community donation.
Project Team: Jim Palmer, Orange County Rescue Mission
Mike Gill, RGA Office of Architectural Design
Jim Woodside, Zachary Singerman & Jeff Rich, Oltmans Construction Co
RETAIL PROJECT OF THE YEAR
**AWARDEE**
Eighteen Main | EMMES Realty Services of California, LLC
With a plan to create Irvine's newest dining destination, a location where friends can connect over breakfast or where employees can entertain guests at fine dining restaurants, EMMES redeveloped and revitalized the previously located McCormick and Schmick's and transformed it into four (4) different restaurants totaling more than 17,000 square feet. Eighteen Main is in the Irvine Concourse, a ten (10) building office campus housing over 10,000 employees and totaling in excess of 2.5 million square feet. The project's building shell consists of wood joists spanning glue-laminated beams with steel moment frames providing lateral resistance. The exterior façade is metal framed with smooth, painted cement plaster finish.
Project Team: Robinson Hill Architecture, Inc. | SRS
EMMES Realty Services of California, LLC
SERVICE PROVIDER OF THE YEAR
**AWARDEE**
JPMorgan Chase currently has eight active members of NAIOP SoCal, including five members who have gone through the YPG program. We also have a number of employees who have served on committees and in leadership positions with NAIOP. Alison Ramsey, a 2007 YPG graduate, currently serves on the Board as Chair of Programs and Vice Chair of Night at the Fights, as well as the Awards Gala committee. Alison has previously served on the YPG Sponsorship, Social and Communications committees. Shannon Richards currently serves on the Sponsorship committee and was a panel speaker for the 2022 Kick-Off Event. The firm has been a bronze sponsor of NAIOP SoCal for nine years, sponsoring the 2022 Kick-Off Event and providing the lead speaker. The firm's commitment to help build stronger communities is part of what drives our impact in the CRE industry. In our efforts to help address the growing demand for affordable housing in southern California, our Community Development Banking (CDB) team supported 12 projects in SoCal in 2021 to create 1,099 units of affordable housing, all leveraging Low Income Housing Tax Credits, by providing $427 million in construction and permanent financing.
Chicago Title is part of the Fidelity family of companies which has hundreds of NAIOP members across the country. Over 35 of our California-based Chicago Title employees are active NAIOP members. These members have attended Night at the Fights each year for the last decade or more. The Chicago Title team regularly attends NAIOP event mixers, participates intimately in the collegiate challenges, and some serve as judges and are long-time board members. Our dedication to NAIOP remains strong as we represent the CRE industry as the top-notch service provider. Finally, since we benefit from higher attended events, we are always promoting any NAIOP event we attend and do our best to get the word out to bring more attendees to NAIOP functions. Along with offering ourselves as a no-cost 2nd opinion, a large majority of our employees have a heart for service. Many are board members of local charities in our community, and some have even served as chairman of the board for some very worthy causes including local homeless, local foster homes, local animal shelters, and more.
Newmark is a Diamond sponsor of NAIOP. Newmark Western Region Market Leader Greg is also President of NAIOP Southern California. Richard Sung, a Managing Director at Newmark, is a Program Chair of NAIOP. Newmark is a top title sponsor for USC-UCLA real estate challenge, the golf tournament and YPG. Newmark's Co-Head of U.S. Capital Markets Kevin Shannon is also a major sponsor, frequent panelist, involved member of NAIOP SoCal. Newmark's deep bench of talented professionals along the company's market leading research and a global network makes the company one of the top service providers in the region.
RETS Associates is one of the nation's leading real estate executive search firms, specializing in connecting today's companies with valuable talent to deliver long-term profitability. With a proprietary database of more than 50,000 experienced candidates, RETS helps global, national, and regional real estate and construction companies strategically recruit and hire both permanent and interim employees. As a trusted advisor with proven results, the firm has successfully placed more than 3,000 candidates to date and continues to achieve a 99% candidate retention rate.
Ware Malcomb is a proud sponsor of NAIOP SoCal and NAIOP nationally. In 2021, Ware Malcomb had 12 NAIOP SoCal members and has been a proud sponsor of the chapter since 2009. Our team members regularly attend events and get involved. We sponsor various events throughout the year including the golf tournaments and key chapter events. Our President, Jay Todisco, currently serves as a chapter Board Member. Anita Makwana, Associate Principal, participated in the Virtual Career Day event. Additionally, each year we sponsor a team member to apply for the YPG program. Amongst Ware Malcomb's markets, our leaders are actively involved in local chapters. Additional involvement includes I.CON and Converge planning committees and speaking on panels. Headquartered in Orange County for nearly 50 years, we delivered over 4,400 projects to our clients with innovative design in 2021. Between our Irvine, LA and IE offices, we have over 100 professionals working to positively shape the SoCal market every day, and in 2021 we completed over 750 projects in the region. In addition to our contributions in the SoCal and global commercial real estate industry, Ware Malcomb is focused on giving back to the community. We are invested in community growth and youth development, and we seek to provide opportunities and give aid to those in need.
SUSTAINABLE PROJECT OF THE YEAR
**AWARDEE**
Edwards Lifesciences Campus Expansion | LPA Inc.
Edwards Lifesciences' (ELS) existing 32 AC campus is in Irvine, CA, and is set within the Irvine Business Complex which consists of low-rise office, warehouse, and industrial properties that were mostly constructed in the 1970s. Recently ELS has acquired an adjacent 10 AC parcel to accommodate their rapid growth. The program for the campus expansion includes 479,000 SF which is divided between a 2-story entry pavilion, a 3-story office/lab building, a 2-story full-service dining facility and conference center, and a second 4-story office/lab building. The buildings are steel framed, and their envelopes are comprised of unitized curtainwall, precast concrete panels, and aluminum composite metal panels. High-performance building envelopes, high-efficiency mechanical systems and LED lighting minimize the campus expansion's energy consumption. Each building is outfitted with renewable energy systems in the form of roof-mounted photovoltaic panels which further offset their optimized loads. Each building also achieved 40% water use reductions when measured against similar baseline facilities through careful plumbing fixture specifications. In total the project site captures and treats 100% of stormwater runoff, and through careful monitoring and best practices the design and construction team were able to divert over 75% of construction waste away from landfills and to recycling centers.
Project Team: Edwards Lifesciences | LPA Design Studios
DPR Construction | PRJX mgmt. llc