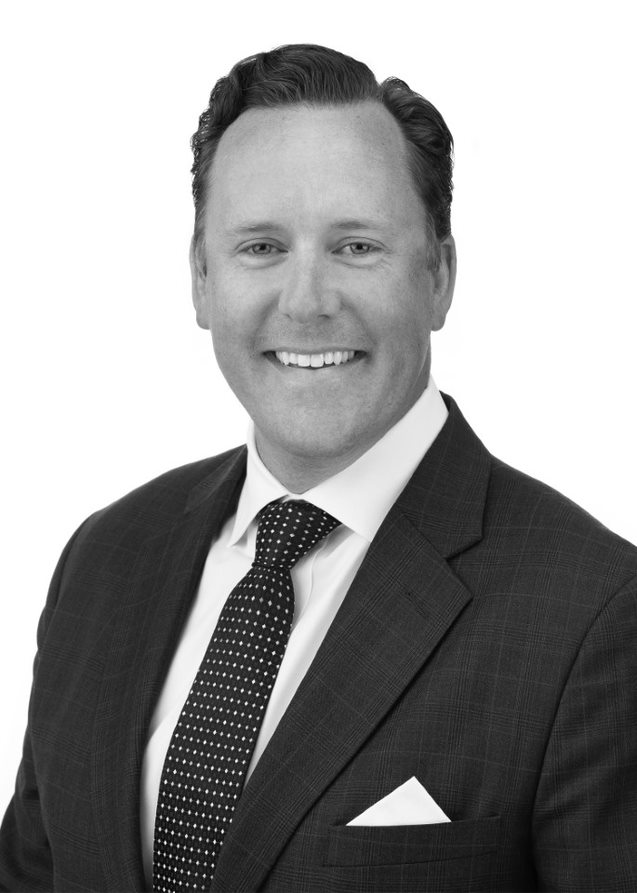 Blake Bokosky | JLL
Blake Bokosky is a Senior Director at JLL Capital Markets. He leads its Office Investment Sales practice for Orange County. Upon joining JLL in March 2020 — days before the start of the global pandemic — their office sales volume was ranked #5 by market share. In the last three years, Blake has demonstrated unwavering dedication and expertise and a steadfast commitment to providing unparalleled service to clients, ensuring that each transaction is completed with the highest standards of professionalism and integrity, while also finding opportunities to give back to the real estate community. Blake's efforts have resulted in the completion of many high-profile projects including Intersect, the largest office sale of 2022 — earning JLL #1 market share in Orange County for 2022.
Gian Bruno, Michael Kendall, and Kenny Patricia | Colliers International
With more than 40 years of combined experience, Colliers' Western Region Industrial Capital Markets Team (Michael Kendall, Gian Bruno, and Kenny Patricia) consistently rank as top producers, receiving countless accolades for their exceptional business successes. Experts in their field across the Western United States, with an elevated focus on Southern California's Inland Empire, the group specializes in representing institutional owners and high-net-worth individuals, local entrepreneurs, and private equity funds in selling industrial investments, including land. Operating heavily in the Inland Empire, one of the country's most dynamic and sought-after industrial markets, the group is deeply rooted in the market.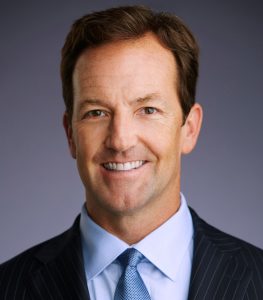 John McMillan, SIOR | Newmark 
John McMillan, SIOR, has been an industrial real estate services broker in Los Angeles for 32 years and is the leader of the McMillan team. He has a widely varied background assisting clients with building and site acquisitions, dispositions, lease negotiations, tenant relocations, institutional landlord agency representation and development assignments. After just three years at Newmark, McMillan ranked as the top industrial broker for Newmark in 2018 and has consistently been in the top five annually. McMillan, along with his partners Jeff Sanita and Danny Williams, are consistently among the top industrial brokerage teams nationally with a dominant presence in the Los Angeles County industrial market. John and his team have hugely impacted the industrial market. McMillan is consistently recognized as a Top Broker, having been a repeat honoree for Connect CRE's Top Brokers, GlobeSt.com's Industrial Influencers, LABJ's Best Industrial Deals and LABJ's Who's Who in Real Estate, in addition to being included on the LA500 List.
DEVELOPING LEADER OF THE YEAR
Michael "Mike" Golias | Langan Engineering & Environmental Services
Mike's motivation for joining NAIOP SoCal stemmed from his deep involvement in the CRE community, dating back to 2011 when he started working in warehouse development. His career has since focused almost exclusively on the warehouse sector, and he has become highly specialized in that area. He joined NAIOP NJ in 2014, finding value in the educational programs and events. He transferred his membership to NAIOP SoCal in 2019 when he moved to Orange County, recognizing the opportunity to build relationships and network with other industry professionals. Being part of NAIOP SoCal has allowed Mike to stay current on the latest trends in the CRE industry and expand his professional knowledge and network.
Richard Sung | Newmark
Richard Sung moved to Orange County for undergraduate studies at UC Irvine and ultimately decided to put his roots down in Orange County. As a transplant and a minority, it wasn't easy meeting individuals in the industry. Richard saw NAIOP SoCal as a great association in which to network. One of Sung's career goals is to become a mentor and leader for the younger brokers who may still not be in the industry. He has been extremely fortunate to work with and learn from arguably some of the best in the industry. These various mentors have shaped Sung into the person he is today, and he would love to do the same for the future professionals in the industry. Sung has been involved with the NAIOP University committee for close to five years, and has co-chaired the committee for a year and half. In addition, he serves on the Board for NAIOP SoCal.
INDUSTRIAL PROJECT OF THE YEAR
Bridge Industrial, Santa Fe Springs | Herdman Architecture + Design
The site design has been maximized to provide access for large trucks. The building design has been maximized to provide dock high loading and interior rack storage, with a two level office space in the front portion which provides visual and pedestrian access to the street and monitoring of the truck access back to the loading area. The office area is provided with a generous amount of glazing which provides an abundance of natural light and views out of the upper level. The exterior design is very lively and contemporary.
Project Team:
Bridget Herdman, Herdman Architecture + Design
Tom Fitzpatrick, Bridge Industrial
Bridge Point South Bay V and VI | Bridge Industrial
Bridge Point South Bay V and VI are two Class A industrial developments in the sought-after South Bay submarket of Los Angeles. South Bay V was completed in 2022 and South Bay VI is on track for a spring 2023 delivery.
Bridge Industrial transformed the site of both buildings — formerly an industrial oil field — into two premier, modern industrial warehouses. In a submarket that has consistently held a vacancy rate of less than one percent for multiple years, Bridge's achievements in bringing these state-of-the-art facilities to market are a testament to both its remediation expertise but also its vision for what many would consider unusable plots of land.
Project Team: Heather Crossner | Kevin Finnegan | Tom Fitzpatrick
Tuckley Williams | Brian Wilson | Greg Woolway
Knox Logistics | Trammell Crow Company
In 2022, Trammell Crow Company's Newport Beach Business Unit (TCC), in partnership with Clarion Partners, delivered one of the final phases of Knox Logistics Center, encompassing four industrial buildings totaling 2.7 million square feet. Knox Logistics Center is an industrial park located in unincorporated Riverside County spanning more than 265 acres and totaling 4.4 million square feet. Fueled by record demand for logistics space in the wake of the COVID-19 pandemic, TCC preleased all four buildings at rents two times greater than initial pro forma, demonstrating that the projects were well-timed and well designed for the market.
These projects were delivered during a very challenging development and construction environment. TCC demonstrated an ability to overcome several challenges including a complicated land assemblage, entitlement challenges, the presence of tonalite bedrock requiring extensive blasting, construction material and labor shortages, and significant utility service delays. Additionally, some of the most important milestones of this phase of Knox Logistics Center were accomplished during the COVID-19 pandemic. TCC's ability to navigate these challenges successfully resulted in its ability to capture record tenant demand by preleasing 100% of the project.
Project Team: Trammell Crow Company: Tom Bak, Kyle Dorand, David Drake,
John Duddridge, Neal Holdridge, David Nazaryk, Jared Riemer
General Contractors: Commerce Construction | Millie & Severson
Architects: AO | Commerce Construction | HPA
Mercedes-Benz Classic Center | Hendy
Designed with meticulous attention to detail, the Mercedes-Benz Classic Center in Long Beach, California, is an international destination for the luxury brand's car enthusiasts. As one of only two Classic Centers in the world and the only location in the United States, the hangar-sized building features a staggering 41,500 square feet of workspace, 20,000 square feet of vehicle storage, auto restoration and maintenance areas, a museum-like showroom, processing bay and retail experience.  The project required precision design, ensuring that the environment delivers an exquisite experience that parallels the elegance of the brand.
Project Team: Carolina Weidler, Hendy |Michael Kunz, Mercedes-Benz USA
Matthew Schaefer, AMA Consulting Engineers | Chris Dominas, KPFF
Kelly LePere, Norm Wilson & Sons Inc. | Brian McLaughlin, ARUP
Rob Webster, Gardiner & Theobald
Patriot Development Partners and Chartwell Real Estate Development, Promenade Corona | Herdman Architecture + Design
If you have driven past the 15 & 91 Interchange you couldn't miss this project. It is an elegant representation of what is possible with concrete tilt-up. The project incorporates beautiful blue-hued storefront glazing, metal paneling, smooth concrete painted panels, and floating brows. Set on the southern side of the 91 Freeway, it is perched at the top of the slope and has a sweeping view of the western valley. The project sets a high standard for future industrial projects along this key corridor in the industrial empire of Southern California.
Project Team
Project Team: Bridget Herdman, Herdman Architecture + Design
Kevin Rice, Patriot Development Partners
Henry Pyle, Chartwell Real Estate Development
Patriot Development Partners, Banana & Rose
Fontana | Herdman Architecture + Design
Originally designed using a variegated color metal paneling at the high visibility edges due to budget and scheduling constraints, the project had to shift to utilizing a special form liner. The architect worked closely with the general contractor to come up with a paint scheme that matched the original panel shading and the final effect matched the original renderings. Adding to the unique design is the incorporation of irregular spaced and shaped punched windows that gives the facade creative interest with a sense of design that is moving as you drive past the buildings. This is likely one of the most unique facades in the Southern California Industrial market and sets the bar for future designs.
Project Team: Bridget Herdman, Herdman Architecture + Design
Kevin Rice, Patriot Development Partners
REDA/Clarion - Uline Build-to-Suit | Millie and Severson General Contractors
This project used very efficient site coverage, maximizing the project's return and effectively utilizing the site to accommodate the 1.2 million square foot warehouse and office space. The 70,000 square foot/two-story office has a standing seam roof, providing a unique roof structure. Of the 2,792,196 square feet of land, approximately 713,451 square feet is covered in lush landscaping of oversized tree. The project's owner ensured that there are numerous accommodations within - and surrounding - the building to provide for employee wellness. Features include meandering walking trails around the property, acres of turf for company functions, fully conditioned office space and warehouse, as well as a spacious gym and beautiful dining area.
Project Team: John Grossman
Seefried Industrial Properties Amazon Delivery Station | Millie and Severson General Contractors
Amazon, working closely with their developer partner Seefried Industrial Properties, paid $112.5M - its largest real estate investment in Orange County and the top reported non-residential land sale in Orange County - for this sought-after, premier infill location in the Irvine Spectrum area, with access to a densely populated area. Significant site improvements were made to account for elevation changes, as well as a vast amount of unforeseen, old utility piping that needed to be relocated. EV chargers were installed for approximately 577 van parking locations. The warehouse is fully insulated and air conditioned, and built for future solar capabilities.
Project Team: Mark Baranick
Toyota Logistics Services Vehicle Processing and
Distribution Center (VDC) | Oltmans Construction Co.
The new LEED Gold certified Toyota Vehicle Processing and Distribution Center replaces the previous facility consolidating into a 21% smaller footprint. Toyota's west coast port distribution and processing facility consists of a post-production building, car wash, and a fuel island. The facility's design and programming has created a more efficient workflow by reducing vehicle movement and emissions, increasing site safety and updating seismic security. The project involved approximately 12 months of preconstruction between Toyota, Robert A. Vezzuto Consulting, Inc., Lionakis, and Oltmans Construction Co. before breaking ground. Construction of the project spanned 22 months and involved demolition, ground improvements and construction.
Project Team:
Oltmans Construction Co.: Chris Dai | Vince Ruesc | Gerald Singh | James Wu
Toyota Motor Sales, USA Inc.: John Elizald
Robert A. Vezzuto Consulting, Inc.: Bob Vezzuto
INTERIOR PROJECT OF THE YEAR
180 East Ocean | The Orden Company
As you enter the large, expansive lobby of the tenant lounge and co-working space, you find conversational seating, a fireplace, custom bar, private offices and conference rooms. The 14-foot ceiling is illuminated by hundreds of drop-down lights. As you sit at the bar, you look through the roll-up doors that lead out to the outdoor patio - an outdoor break room including a focal bar, 2 TV's, picnic benches, high top tables and sofas over artificial grass. Custom ceiling lights and string lights provide ambiance. The indoor/outdoor spaces complement each other and transition with ease. You can work, create, socialize, or just relax. Tenants and leasing prospects find this space attractive and a key factor in their decision-making process.
Project Team
Urban Arena: Michael Knight, Tung Pham, Michael Schrock
Stephane Wandel, The Orden Company | Rick Martin, Clear Thought Corporation
1960 East Grand Lobby | SAA interiors + architecture
The 1960 East Grand Lobby project includes the renovation of the main lobby and tenant amenity space with indoor/outdoor connectivity, including a 45' Nano wall. The client's goal was to create an activated space that was fun, fresh and inviting to attract tenants. The design is comfortable, warm and inviting to tenants needing a space to unwind with a game of shuffleboard or taking a seat and watching something featured on the media wall. The space also includes a conference room where tenants, who may need a larger meeting area, can rent the conference space as needed. The design solution addressed the client's aspiration for an activated space by creating a unique and inviting environment that would attract people to the area.
Project Team
SAA interiors + architecture: Christina Calise | Dawn Han | Kristi Nimziki
Alexis Payne | Rick Shlemmer | Doug Van Etten
Client: Artisan Ventures: Ryan Hursh | Collin Komae
Mark Laderman | Robert Revzan
General Contractor: Phoenix Construction & Management Inc.
Molly Zbojniewicz | Scott Thompson
Structural Engineering: KPFF: Chris Dominas, SE, DBIA
Furniture: Bluespaces: Lisa Lamprich
5.11 Tactical | Handy
With "tactical" in its name, 5.11 Tactical required a keen design team to consolidate its spread-out workforce into one unified workspace. The apparel company took over 39,650 square feet and asked for a full build-out in less than a year. After only ten months for space planning, design, construction, and more, the 5.11 Tactical team was able to successfully move into their new space.
Project Team
Hendy: Jeep Pringsulaka
5.11 Tactical : Debra Ajeska, Aaron Browning, Francisco Moralesm
RAM Construction: Matt Renault | Millpro: Albert Aguilar | IVA – Impact
Visual Arts: Derek Masar | Source: Molly Maurer
Project Manager: Anu Rao / JLL

Alteryx Headquarters | KPRS Construction
KPRS is proud to have constructed the interior tenant improvements for the new Alteryx global headquarters in Irvine, CA. Alteryx is a software company that provides analytics automation and the Alteryx Analytics Cloud Platform that are used across multiple markets and industries, and by renowned brands like Coca Cola, JP Morgan Chase, and Kaiser Permanente. Now occupying a new building at the newly constructed Spectrum Terrace development, the new headquarters more than doubles the size of the previous location. Not only do the offices offer a larger footprint for the company's expanded operations, but a modern campus experience providing parklike surroundings and amenities for better work-life balance. The bright offices are surrounded by windows and feature an open concept design that includes the addition of several collaborative zones, conference rooms and workstations throughout. Segmented throughout the space are jewel box cubes that provide glass-walled meeting rooms, phone booth rooms and additional stair seating. An open kitchen offers a café and bar stools for easy gathering. Entry to the floor features an updated elevator lobby with visual impact of Alteryx's branding upon arrival.
Project Team: KPRS Construction, Wolcott Architecture and Gardiner & Theobald
BMI | Howard Building Corporation
Beginning in February 2022, the Broadcast Music, Inc. (BMI) tenant improvement project spanned 28 weeks and culminated at the end of August. The client, a performance rights organization, moved into their brand-new space the month after.
Completing this project post-pandemic at the Rolex Building in Beverly Hills presented several challenges, including adapting to delays in city inspections, supply chain delays, limited accessibility and noise constraints. The project schedule was significantly delayed due to the Beverly Hills Fire Department being short-staffed, requiring the team to work overtime and out of sequence to keep the project moving forward. As a result of manufacturer supply chain delays, the team had to install temporary ceilings in designated locations to meet the schedule, returning at a later date to install the final ceiling system. The interconnecting staircase presented several challenges. One of them was figuring out how to support the new staircase without being able to access the floor below, a highly sensitive area for Rolex. The team worked together to establish a unique support detail that would allow for all work to be done without having to disrupt Rolex's operations. The custom stair design also presented many shop drawing and field detailing challenges that the team worked through feverishly to ensure that the custom elements of the staircase were highlighted while maintaining proper alignments with the adjacent wall and floor finishes.
The success of this project and the client's satisfaction were contingent on the collaboration and communication between the project team. HLW, Cushman & Wakefield, Howard Building Corporation, the Rolex team, and all of the vendors and subcontractors showed tremendous fortitude by contributing alternate solutions and demonstrating significant adaptability so as to deliver a successful, award-winning project. Furthermore, BMI's decision-making process, patience, and understanding of the challenges kept the project a positive experience for all.
Project Team: Louise Sharp, HLW | Carol Cathcart, Cushman & Wakefield
Jamie Long, BMI | Howard Building Corporation: Josh Farmer, Steve Segel
Califia Farms | S/L/A/M Collaborative, Inc.
Califia Farms, a plant-based beverage company, was experiencing rapid growth and needed to expand its footprint but was determined to maintain their founding roots within the historic Arts District of Los Angeles. The team engaged SLAM to design a new headquarters and usher in their next chapter of growth.
The space centralizes all workplace programmatic elements previously spread across multiple sub-leased locations under one roof. Planning concepts focus on employee well-being with the idea of bringing people together in a social manner as a way of strengthening relationships- whether meeting for a cup of coffee in the central cafe or sharing a meal together in the outdoor patio. When people "break bread" together, they feel closer to one another, and trust is solidified. Ideas are generated during casual conversation, sparking new, innovative concepts and ultimately improving productivity. This new workplace is intentionally designed as a destination that inspires colleague engagement and embraces team connection.
Workplace design offers a unique opportunity to reinforce core values. After identifying that Califia Farms' brand identity concepts and core values are centered around collaboration, inclusivity and sustainability, our team developed  subtle visual elements with the use of color, form, and natural greenery. Strategic use of the Califia Farms logo and packaging were used throughout in the form of art. Visitors and employees alike now see the office space as an extension of company culture.
Brand recognition is realized throughout with form, color, and natural greenery.  The space is easily identifiable with the strategic use of Califia brand colors. The soft curve of the Califia bottle is woven into the design of the café bar, floor pattering, signage and banquettes niches. Live plants are a reminder that Califia Farms is a plant-based beverage company and improves biophilic wellness and indoor air quality.
ClickShare technologies in meeting rooms and long-lasting portable battery packs were placed in all open collaboration areas, allowing for ease of movement and full connectivity throughout the space. Furniture manufacturers were selected based on the percentage of recycled content their products utilized and potential recycled material content post breakdown. Bottle filling stations were placed throughout, and dishes and glasses at the café are reusable rather than disposable.
The success of this project was a result of a collaborative team, who reimagined the role of the office to optimize hybrid work, and a design that embodies the company's values and unique brand. This project sets an example for other start-ups navigating the post-pandemic landscape and an expansion of their operations.
Project Team: RAM Construction: Corrina Thompson
Hudson Pacific Properties: Judy De Vera
Newmark: Sabrina Rahman, Craig A. Kish
HatchLabs | HITT Contracting
NexCore Group and HATCHspaces, leading health care and real estate development firms dedicated to creating purpose-built life sciences facilities, called upon HITT and BAM to reposition an existing office building into the first post-incubation facility in Orange County. This two-story project includes core and shell upgrades and implementation of infrastructure to accommodate the needs of early-stage cell therapy companies. The space features eight labs and lab support space, including glass washes, freezer farms, and chemical waste rooms, as well as high-end ancillary areas, pantries, amenities, EV charging stations and a patio. The perfect space for growth, innovation and collaboration within the life science community.
Project Team: HITT Contracting: Brenna Underwood, Kavan Ranasinghe
Allan Glass, HATCHspaces | Rudy Martinez
NexCore Group | Brian Spence, BAM Creative
Sientra HQ | O Arch, Inc.
The design of Sientra's headquarters defines the post-Covid culture for a medical device manufacturer strategically relocated from Santa Barbara to Irvine. Relocating 100+ miles was a strategic corporate initiative to establish Sientra's identity in the heart of the Life Science hub of Orange County. Extra effort was spent crafting the identity of the office to reflect the core values and culture of the company appeasing external and internal personnel. Sientra wanted an office that reflects the personality and innovation of the company and accentuates the youthful energy in contrast to its competitors. The identity was distilled into 3 essences: "empowerment," "innovation," "contemporary elegance with a touch of femininity."
Project Team: Ron Menezes, Sientra Inc. | Garrett Macklin, LBA Realty
Darek Duque, Howard Building Corporation | Ben Faragau, PDA Engineers
Tim Ehrreich, We Konnect | Frances Pawlak, Corporate Business Interiors
Ryan Hawkins, JLL | Bob Thagard, Cushman & Wakefield | David Dowd, CBRE
MIXED USE/RETAIL PROJECT OF THE YEAR
Halcyon House | Hendy
Halcyon House is the first mixed-use project of its kind in Orange County, offering a new and inspiring model of living through a seamless combination of highly personalized service, extraordinary amenities and innovative design. With an effortless blend of traditional and modern elements, the dynamic atmosphere at Halcyon House appeals to those who are creative in spirit while inspiring residents to explore their individuality. Each day, residents experience the sophistication of a unique, upscale hotel though an unparalleled level of service and high-end design. Surrounded by bold colors and textures meticulously designed to pay homage to the rich history of the area, Halcyon House inspires a passion for life in those who call it home.
Project Team: Felicia Hyde, Hendy | Jon Tanury, Quarterra
Emmanuel Chaverot, Quarterra | Benjamin Kasdan, KTGY
Dan Delle, MJS Landscape Architecture
Frances Pawlak, Corporate Business Interiors
Violet | Ware Malcomb
The latest addition to Los Angeles' vibrant Arts District, Violet is a dynamic, mixed-use property that has transformed the local office market. The first high-rise in the Los Angeles Arts District to be built in more than 30 years, Violet brings a unique office experience to the part of town that it is in.
Violet is versatile and able to function as a large corporate headquarters or as a multiple tenant building, with tenants holding as much space as a single floor or as little as a quarter or less. The floor plan configuration and the location of balconies were designed so that each floor could be efficiently and easily devisable. Due to the flexibility of the design, outdoor space is available to multiple tenants, adding to the wellness achievements of the building that also provide operable windows and enhanced mechanical filtration.
Collaboration was critical to the successful design and construction of the project. All parties were involved in all stages of design - from building massing studies to material selections. LOWE (Owner and developer), Swinerton (General contractor), TK1SC (MEP) and Structural Focus (Structural engineer) all played significant roles in the development, design and construction of this project.
Significant obstacles were overcome to bring Violet to fruition, including working with zoning restrictions, and designing a building that maximized the development potential of a small site while creating an innovative design responsive to the context. Additionally, groundbreaking for this project began in June 2020, right at the height of the COVID-19 pandemic. Communication and flexibility were key to navigating through the concerns that the pandemic presented.
Violet has had a transformational impact on the area and, thanks to its visibility, has become a beacon for the Arts District.
Project Team: Francisco Arias | Adrian Helton | Sergio Valentini
MULTI-FAMILY PROJECT OF THE YEAR
AMLI Old Pasadena | HED
AMLI Old Pasadena seamlessly integrates new development — the largest developed parcel in Pasadena's history — which effectively extends Old Town in a new direction and dimension. Inspired by the neighboring historic architecture and alleyways of Old Town, AMLI Old Pasadena creates strong visual and physical connections to Pasadena's rich history — with a modern twist. The project features 5 mid-rise residential buildings (394 units) and more than 15,000 square feet of retail space at the street level. AMLI Old Pasadena is placemaking at its finest, transforming a vacant suburban parking lot into a vibrant, activated urban block. The project integrates historic references valued by the Pasadena community as it expands upon Old Town's character.
Project Team: HED: Michael Bulander, Otis Odell, Patsy Shigetomi
Jason Armison, AMLI | Carlos Orozco, Morley Builders
Broadstone Atlas | Hendy
Broadstone Atlas, a modern housing development in the Park & Paseo community, is thoughtfully designed for creative and environmentally-conscious professionals yearning for an active, vibrant living community. Recognizing the impact of residents' social well-being on their overall wellness, each space is designed to foster a sense of community and encourage people to come together. To support residents' value of nature, the design offers elevated indoor-outdoor experiences and incorporates environmentally conscious and energy-efficient design solutions. With an organic, bohemian design and amenities that offer a holistic approach to residents' active lifestyles, the community is a home-retreat where people can envision themselves thriving.
Project Team: Felicia Hyde, Hendy | Keith Minnie, Architects Orange
Jonas Bronk, Alliance Residential | Dan Delle, MJS Landscape Architecture
Sydney Eagan, Corporate Business Interiors
OFFICE PROJECT OF THE YEAR
Cedars-Sinai Medical Center/Torrance Memorial
Medical Center | Millie and Severson General Contractors
The state-of the-art medical office building in El Segundo, CA is the first joint venture between Cedars-Sinai Medical Center and Torrance Memorial Medical Center, designed to be a comprehensive medical facility serving the residents of El Segundo and surrounding communities. Cedars continues to improve the community's health by working with partners to bridge the gap between healthcare and community, and this has been accomplished with its new home to an array of first-rate medical services including primary care physician suites, Gastroenterology, Pediatrics, Imaging Suite with CT and Ultrasound, Endoscopy Clinic built to OSHPD 3 specifications and an urgent care component, in an area that desperately needed it.
Project Team: John Grossman
One Cluver | Newmark
Located in the heart of downtown Culver City, One Culver captures the energy and creativity of the entertainment, media and technology industries — where business and culture converge — spanning over 395,000 rentable square feet. A match for the vibrant revitalization of Culver City, the property offers high-performance, next-generation office space with a dramatic entry, modern grand stair, over 45,000 square feet of balcony areas, lushly landscaped outdoor spaces, and lively restaurants and retail. It defines the walkable urban experience with a site animated by state-of-the-art media walls, natural light, stunning architecture, and fluid indoor/outdoor spaces that bring people together to collaborate and innovate.
One Culver is one of Los Angeles' most iconic trophy assets. The asset's "main and main" location in downtown Culver City combined with its credit rent roll, WALT, sustainable design features, spectacular common areas and enviable parking ratio made it a highly sought-after recap opportunity. This was an extremely complex recapitalization deal with the partial interest sale valued at approximately $515 million, with financing in the amount of $310 million. Terms of the new partnership were confidential.
Project Team: Newmark: Rob Hannan, Kevin Shannon, Laura Stumm
Additional Teams: LBA Realty & Blackstone
Pacific Life | Hendy
The complete 466,760  square foot reinvention of Pacific Life's headquarters in Newport Beach and office location in Aliso Viejo herald "The Future of Work." The modern, yet professional aesthetic appeals to newcomers and veteran talent alike, and was designed to meet the needs of employees now and for years to come. Total interior renovations showcase a variety of work settings to meet Pacific Life's desire to be professional and inviting while flexible and adaptable. The newly redesigned spaces highlight the company's 150-year history with ocean-inspired accents, mosaic tiles and custom wall graphics, while the fresh new design elements meet the demand for a variety of work settings to encourage collaboration and ongoing employee success.

Project Team: Todd Shumaker, Hendy | Sarah Balfour, Pacific Life
Coco McLeod, Corporate Business Interiors
Julie Richards, Howe Bonney & Assoc.
Bryan Howard, Howard Building Company
Nimitch Payongsith, tk1sc
The (W)rapper | MATT Construction
Over two decades in the making, the recently completed (W)rapper building is the only commercially available, base-isolated, office high-rise building in the country, and given its state-of-the-art structural engineering, it is one of the safest and most resilient office buildings in the world.
(W)rapper's structural system is unprecedented; an exoskeleton of arching steel bands exterior to the building's glass envelope creating open, column-free interiors with unobstructed views of the surrounding city.
In addition to the flexible floor plates, the building offers varying floor-to-floor heights of 13'6, 16'6 and a double-height 24' with suspended loft floors hung from the floor above. The non-repetitive floor volumes provide each tenant with a unique space not typically available in conventional high-rise construction.
Also, unlike typical high-rise design, (W)rapper's building core is not located in the center of the building but rather pushed out to the south elevation to provide shading along the primary solar exposure and to avoid any service interruptions within the tower floor plates. The result is a "T" shaped building with a compact and highly efficient core to easily accommodate tenant improvements.
Lastly, there are three exterior amenity decks with exterior seating and adjacent proposed café, gym and conference facilities with a two-level rooftop platform offering 360-degree panoramic views from the Pacific Ocean to Downtown Los Angeles.
The (W)rapper redefines the commercial office high-rise for the next generation of users who insist on flexibility, high-performance and building resiliency.
Project Team: Amie Nulman, Arup | Eric Owen Moss Architects
REDEVELOPMENT/RENOVATION OF THE YEAR
180 East Ocean | The Orden Company
Built in 1984 and acquired by The Orden Company in 2018, 180 East Ocean was in need of significant upgrades. Seeking to set the standard for commercial real estate in Long Beach, Orden collaborated with its team of professionals to reimagine 180 East Ocean. The renovated tower now features an open-air lobby, all new and redesigned common areas, a new fully landscaped and activated outdoor entry plaza, indoor and outdoor fine dining, and an exclusive Tenant Amenity lounge including a conference center and a private patio for tenant enjoyment or corporate entertaining. The innovative design, high-quality construction and materials, and the curated indoor and outdoor furnishings delivered the intended "wow factor" unparalleled in Long Beach.
Project Team: Sejal Sonani, HLW | Joacha Sullivan, Interiors Studio Director
Stephane Wandel, The Orden Company
Rick Martin, Clear Thought Corporation | Jim Carr, Carrnow
Geoff D'Sena, Turelk Inc | Michael Schrock, Urban Arena, Inc.
Children's Institute Watts | Oltmans Construction Co.
The Children's Institute, Inc. campus is located in the community of Watts, a historically underserved area in Los Angeles. The campus is expected to support over 2,000 individuals of all ages annually with programs and services centered on mental health, youth development, school readiness and family support. The vision for the campus was to incorporate the community through involvement and education throughout construction, and responding to any concerns, feedback and, curating resources needed for the residence and surrounding areas of Watts.
Project Team: Oltmans Construction Co.: Anjana Bhowmik, John Dang,
Daniel Galvan, Kennedy Le, Jessica Prince
Children's Institute Inc.: Martine Singer & Eugene D. Straub
Erik Link, Chait and Company, Inc.
Gehry Partners, LLP: Sam Gehry & Thomas Kim
Nuveen Redlands Commerce Center Building 1 | FCL Builders
The Redlands Commerce Center Project deserves to win the award for the Redevelopment/Renovation of the Year because it demonstrates the partnership of privately-owned and public entities in the community. The partnerships between the City of Redlands, the Redlands Municipal Building Department, Redlands City inspectors, the Fire Marshall, the General Contractor, the architectural and engineering teams and ownership to expedite the redevelopment of this fire-damaged warehouse resulted in successful conversion to a new auto parts warehouse and distribution center.
Project Team: FCL Builders: Isaac Ayala, Charles Banks, Adrian Castaneda, Robert Cavecche, Ian Fitch, Stan Mann, Ray Russel
HPA Contact: Inkon Kim | Nuveen Real Estate: Heather Barksdale
Woman's Health Clinic, Dept. of Veterans Affairs | Oltmans Construction Co.
Opened in September of 2022, the new Women's Health Clinic is an expansion of the Loma Linda Clinic VA Clinic for the Department of Veterans Affairs. The facility was selected due to its close proximity to the VA's existing healthcare network and positively benefits the community with its scope as a seismic upgrade and renovation of an existing facility in the Inland Empire. The expanded facility is also anticipated to expand access and support women veterans at the VA with comprehensive care in a sensitive, respectful environment in the community.
Project Team: Oltmans Construction Co.: Eric Lopez, Jack Miller
Elvis Romero, Katt Stinger
Wohl Investment Co.: Rhoda Daily
Landworks Development Services: Robert Lawrence
Veterans Affairs Office: James E. Otwell
Casas + Zane Architects: Andrew Casas
SERVICE PROVIDER OF THE YEAR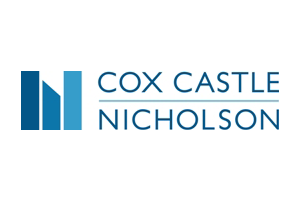 As one of the largest full-service law firms in the nation dedicated to the real estate sector, Cox Castle represents many NAIOP SoCal members and sponsors, including owners, operators, lenders and developers, with the highest-quality legal services. Cox Castle's expertise spans all facets of law relevant to the real estate industry and to businesses with real estate needs, from development, transactional and environmental to financial, labor, insurance and tax-related matters. With more than 140 transactional and litigation attorneys in its Los Angeles, Orange County and San Francisco offices, Cox Castle helps its clients navigate the most significant and complicated matters.
FCL Builders' office in Irvine opened in 2020, and in the past 3 years the company has been establishing itself as a Design-Build company to watch. Not only are they currently in process on three separate industrial warehouse and distribution facilities in Orange and Los Angeles Counties, but they have become a go-to source of information across the state, providing insights on trends in the region through their dedicated pre-construction staff.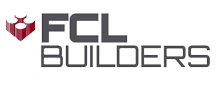 Partner offers full-service engineering, environmental, and energy consulting and design services throughout the Americas, Europe and around the globe. Its multidisciplinary approach allows us to serve clients at all stages, from initial due diligence and design to development and construction, as well as the ongoing maintenance and optimization of a real estate asset.
Partner's "thought leadership" program is a multi-channel strategy through which the company brings technical insights to the CRE industry via articles, webinars, videos, social media, newsletters, events and other media. The efforts have resulted in Partner's industry-wide recognition as an authority on "the science of real estate," and a trusted advisor helping CRE professionals navigate risks and make smart investment decisions.
SUSTAINABLE PROJECT OF THE YEAR
15601 S Avalon | Rexford Industrial
15601 S Avalon in Rancho Dominguez has qualified for LEED Gold with best-in-class features, including: crushed aggregate used for grading from the demolished former building, economizers added to Office HVAC system to let in outside air when the temperature and humidity are within acceptable ranges, UV lights are used to shine on the HVAC coils to help clean the indoor air, Negative Ion Generators used in the Office HVAC system to clean and improve the indoor air, Office layout designed around promoting natural light, New LED lighting throughout office, Touchless plumbing fixtures in the restroom and breakroom to reduce touch points in the space and enable our tenants to reduce germ transmission in these shared areas, Water bottling filling station to promote less waste in our landfills, Building Management System (BMS) provided to track building power and water usage- enabling tenants to track their energy usage, 7" Thick Warehouse Concrete Slab, New K-25 ESFR Fire Sprinkler System, New skylights provided at 3% with safety bars rated for OSHA fall protection, Clerestory windows provided around perimeter for maximizing natural light, New LED lighting throughout the warehouse, New HVLS fans provided in speed bay to promote warehouse air quality and tenant comfort, Warehouse is louvered at 2 air changes per hour (vs. industry standard of 1 air change per hour)- promoting increased natural ventilation, fully concrete 7" thick truck court – reduced heat island effect with low contrast site paving, Four EV charging stations provide. 15 EV charging ready stalls provided, all new drought tolerant landscaping with drip and smart irrigation system.
Project Team: Patriick Schlehuber, Michael McKenna, Felix Vollrath
Toyota Logistics Services Vehicle Processing and
Distribution Center (VDC) | Olatmans Construction
The new LEED Gold certified Toyota Vehicle Processing and Distribution Center replaces the previous facility consolidating into a 21% smaller footprint. Toyota's west coast port distribution and processing facility consists of a post-production building, car wash, and a fuel island. The facility's design and programming has created a more efficient workflow by reducing vehicle movement and emissions, increasing site safety, and updating the seismic security. The project involved approximately 12 months of preconstruction between Toyota, Robert A. Vezzuto Consulting, Inc., Lionakis, and Oltmans Construction Co. before breaking ground. Construction of the project spanned 22 months and involved demolition, ground improvements and construction.
Project Team: Chris Dai | Vince Ruesch | James
COMMERCIAL REAL ESTATE WOMAN OF THE YEAR
Kimberly Brown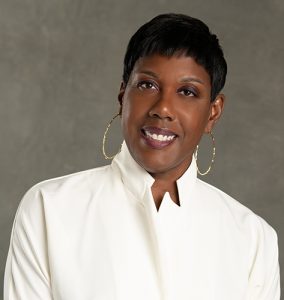 For more than three decades, Kimberly Brown has utilized her broad skill set to facilitate delivery of platform services for institutions, private equity investors and global occupiers, including brokerage, investment sales and asset services.  Her portfolio experience spans all sectors of commercial real estate, including office, industrial, retail and multifamily.
She also brings 20 years of extensive experience in the Supplier Diversity space with a unique perspective on inclusive sourcing and access to a robust pipeline of MBEs, BIPOC developers, emerging managers, capital placement agents and investment partners. Kimberly's leadership skills, industry experience and extensive involvement in historically overlooked communities make her an exceptional relationship builder and partner. She is powered by a network of world-class investment sales brokerage professionals around IMPACT investment in re-emerging local and national markets, Opportunity Zones, equitable development, access to capital, and MWBE engagement.
Furthermore, Kimberly's commitment to ESG initiatives is reflected in her mission-driven work with local and national industry trade associations and community-based organizations. Her work represents impact investment in historically overlooked communities now experiencing a surge in investment. Her leadership as President of the African American Real Estate Professionals Los Angeles Chapter ("AAREPLA") and the leader of the AAREP National Network of chapters reflects the intersection of the CRE industry and these communities.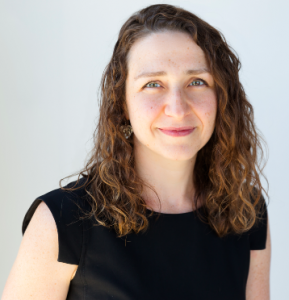 Heather Crossner
Heather Crossner joined Bridge as SVP of Development in 2019. She oversees entitlements and agency approvals for all of Bridge's California projects, and leads Bridge's governmental affairs and public relations during project entitlement and development.
California is undoubtedly the most difficult state in the nation for securing entitlements, as projects are required to be reviewed under the California Environmental Quality Act (CEQA), which allows any member of the public to challenge and sue proposed developments. Despite these hurdles, Heather has successfully obtained entitlements for more than 4.3 million  square feet of industrial warehouses across ten development projects for Bridge. She is currently in the process of entitling an additional 1.3 million  square feet over seven buildings.
Heather has developed close working relationships with cities and counties across the state that have facilitated streamlined approvals, such as with City of Los Angeles and City of Commerce staff - who agreed to CEQA exemptions on multiple projects that avoided the delay and legal vulnerability. In two cities that passed industrial moratoriums (Rancho Cucamonga and City of Vernon), she was able to negotiate exceptions that allowed Bridge's projects to proceed during the moratoriums while other industrial projects were put on hold.
Heather also leads the community outreach efforts for each entitlement project, which requires sensitive and thoughtful engagement with residents, environmental organizations, unions and others. She has overseen project support campaigns that included door-to-door and one-on-one resident engagement and has also negotiated multiple settlement agreements with project opponents to avoid and/or resolve CEQA litigation.
As a practicing CEQA attorney for 13 years prior to joining Bridge, Heather has also been responsible for overseeing the team of consultants required to prepare the CEQA documentation for each project. This involves managing multiple consultants, including land use attorneys, traffic consultants, air quality and environmental experts, architects and civil engineers, among many others. She ensures that all CEQA documents are as defensible as possible, which is critical when any project can be sued.
Making the entitlement process even more complex for Heather, most of Bridge's projects are located on brownfield sites requiring extensive cleanup. For example, one project required removal of an asphalt refinery (Bridge Point Long Beach), a second was the site of an old GE transformer factory with heavily contaminated soils and groundwater (Bridge Point Oakland), and three others required re-abandonment of multiple oil wells (Bridge Point South Bay V, VI, and VII). These sites and others required her to obtain approvals from multiple environmental agencies in addition to  local city approvals, including from the U.S. EPA, the LARWQCB, the DTSC and CalGEM.
Bridget Herdman
Bridget sets the standard for women in the industry. First, she founded her own firm, Herdman A+D, which has now been in existence for over a decade. She currently employs 33 people, 18 of which are women. Bridget is reshaping the industry by advancing the aesthetic of industrial buildings. Her unprecedented designs are moving the industry away from the drab and utilitarian nature of industrial design and towards visually exciting buildings that are far preferred by the local community, planning authorities and businesses. I am not aware of another woman in the industry who has taken the entrepreneurial risk of starting a firm and has then been able to employ 33 people under  the sheer force of her personal talent and brand alone.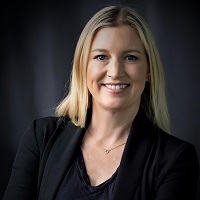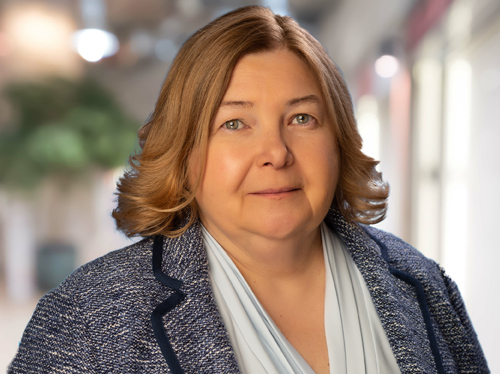 MaryBeth Heydt
MaryBeth has been involved in helping shape the commercial real estate industry in Los Angeles and beyond for over 25 years. Throughout her career, she has often led as the only woman on executive and legal teams. From litigating matters related to the infamous Northridge earthquake to working on high-profile national real estate transactions, her work continues to greatly impact the industry. She's Chair of California Lawyer's Association Real Property Section's D&I Panel, and volunteers as a mentor for the Commercial Real Estate Women of Los Angeles, Leadership Council on Legal Diversity and Women Lawyers of LA. MaryBeth's dedication to the furtherance of women in the commercial real estate and legal arenas is unparalleled.
Jodie Poirier
Under Jodie's leadership as Executive Managing Director, Colliers' Greater Los Angeles brokerage continues to grow exceedingly, adding some of the top sales professionals across Los Angeles, Orange County and the Inland Empire. In 2022, she and her team welcomed two of the industry's leading Office Capital Markets brokerage teams, significantly growing the firm's service offerings in capital markets. Among her many accolades, Jodie received the prestigious recognition as LABJ's Gold Brokerage Executive of the Year (2022), a Los Angeles Times CRE Visionary (2022), a Globe St. Woman of Influence in the Mentor Category (2022), and an L.A. Business First Woman of Influence (2022).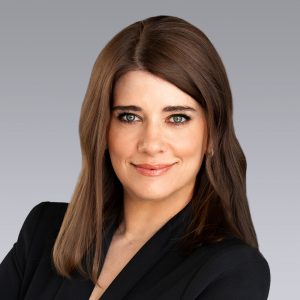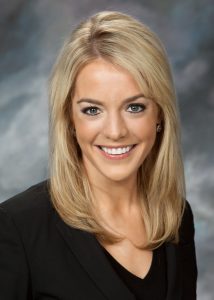 Laura Stumm
Laura Stumm is a Senior Managing Director with Newmark in Los Angeles and a lead member of its west coast capital markets investment sales team, led by West Coast President Kevin Shannon. Since joining the Shannon Team in early 2011, Stumm has worked in various aspects of the investment sales process, including operations, marketing, analytics and brokerage. Today, she co-leads all institutional investment sales transactions in Los Angeles for Team Shannon.
Laura is a leader in her field. She has been involved in some of the most high-profile commercial real estate sales in Los Angeles and balances this commercial success while raising three young children (7, 5 and 7 months). She actively mentors young women who are evaluating commercial real estate as a career path and serves as a great role model for women seeking to advance in their careers. She is well-respected amongst her clients, colleagues, and peers, and brings a unique thoughtfulness and thoroughness to her practice.
Since 2017, Laura has led the disposition of $6.1B in office sales in Los Angeles, including high-profile assets  such as 3401 La Cienega, a $92M land sale to Lendlease for a mixed-use redevelopment in Culver City, DreamWorks Animation's $327M global headquarters to Brookfield, the $510M recapitalization of One Culver for LBA to Blackstone, and 915 Wilshire, a $196M office tower to Deka. Today, she is leading the disposition of four high rises in downtown Los Angeles, which are all under contract (Union Bank Plaza, 601 Figueroa, 801 Grand, and 707 Wilshire), and truly has the market pulse on this extremely challenging market.
Laura takes an extremely thoughtful approach to her business. She has taken the time to get to know her clients and their families and has earned her reputation of being honest, competent and thoughtful.  She prioritizes understanding her clients' motivations and decision-making drivers. By listening first and asking the right questions, she is able to effectively provide counsel to her clients, rather than blindly solicit investments. In today's volatile capital markets environment, where debt levels are increasingly influencing sales decisions, Laura is among the best at helping sellers navigate a challenging disposition process. She embraces that the market is constantly evolving and has made it a priority to thoroughly understand themes that can have an impact on her clients' real estate, whether it be studios, labs, lender facilitated sales or Measure ULA.
NoRhett Walls
NoRhett Walls serves as Vice President for National Commercial Services at Stewart Title Company. NoRhett works closely with builders, developers, principals, and brokers nationwide, offering exceptional client care throughout the title process. NoRhett has worked in the title industry since 1999. Her professional history within the real estate industry has provided her with a truly comprehensive understanding of the business as a whole. She launched a career in the lending field as a loan officer and loan processor while still in college, and eventually transitioned into escrow. Though her early years were spent working with residential real estate clients, NoRhett consistently displayed a distinct ability to connect on a corporate level with brokers and principals. She enjoys the challenges associated with commercial transactions. NoRhett's approach is simple and straightforward: "I get the job done," she states. "That has allowed me to consistently build a successful business. When I tell my clients I'll take care of something, I do it." Her intelligence and effective communication are only part of the professional puzzle; it is NoRhett's uncanny ability to connect with others on their terms that allows her to navigate the most challenging transactions and situations and achieve successful outcomes. "I have a tremendous amount of respect for the jobs others are doing," she reveals. "Because I have had the opportunity to work with such a diverse group of individuals, I am better able to understand how I can help to make a transaction successful."