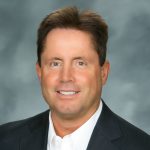 COMMUNITY IMPACT PROJECT OF THE YEAR
SoFi Stadium | David Evans and Associates 
The team worked to maximize the beneficial community impact of the project. There was substantial engagement of local, minority, women owned businesses in design & construction, & Inglewood One Stop Construction & Utilities Pathways Program (CUPP) to provide job training & placement. Other benefits included the development of a nearby lake, serving as a storage facility to reduce storm water run-off & assist with improving storm drain capacities. An Artist & Non-Profit Arts Organization Registry was established as a resource for ongoing temporary & permanent artworks, cultural programming & site activation over the next 10 years so Hollywood Park can connect with the creative people who live, work, or maintain a studio in Inglewood. The development and operation are estimated to create 2,000 to 5,000 jobs. The developer committed to a 100% union job site, with 30% of construction jobs targeted for local area residents. A 15% Inglewood resident apprenticeship goal was established to provide inexperienced workers an opportunity to develop skills.
Project Team: SoFi Stadium and Hollywood Park | Wilson Meany
Legends Project Development | City of Inglewood  | Kiewit
Architect of Record: HKS Architects | Contractor: Turner Hung
Lead Structural Engineer: Walter P Moore
Lead Civil and Site Planning: David Evans and Associates, Inc.
Lead HVAC Engineer: Henderson Engineering
Landscape Architect of Record: Mia Lehr Architects
DEVELOPING LEADER OF THE YEAR
Jamie Kline | JLL
Jamie currently serves on the board of NAIOP SoCal as the Alumni Committee Chairman for the Young Professional's Group (YPG) program. Jamie was responsible for leading the YPG program through the challenges presented by the COVID pandemic and was principal in the reorganization the YPG program to create an even more impactful and beneficial program to the students. One of the new programs that Jamie has spearheaded, alongside John Drachman, is an Externship Program for NAIOP SoCal to promote diversity and inclusion within commercial real estate. This program will be implemented at Cal-State Fullerton where NAIOP SoCal will offer 35 externships and partner students with the 35 members of the current YPG Class.
DIVERSITY & INCLUSION AWARD
Northwestern Mutual
Historically, Northwestern Mutual had made significant charitable investments in underserved, predominantly Black and Hispanic neighborhoods to improve housing, education, and safety, and worked steadily to increase the number of people of color working at our headquarters and across the nation as financial professionals. But in 2020, our leaders boldly chose to commit even further towards change, creating a Sustained Action for Racial Equity (SARE) task force. Chaired by our CEO John Schlifske, the task force is comprised of senior leaders, employees and financial advisors set out to build Black prosperity inside and outside our organization. Today, Northwestern Mutual has almost 50 Diversity and Inclusion groups, drawn from employees and advisors across our company to give input & insight into our recruitment and retention, education, and community engagement efforts. Since outlining our DEI roadmap in 2012, we have effectively achieved a diverse People of Color (POC) population of 25.6%, the highest percentage in company's history and hiring and promotions are at an all-time high.

INDUSTRIAL PROJECT OF THE YEAR
Project Team: - Brian Wilson, Heather Crossner,
Greg Woolway & Kevin Finnegan; Bridge Industrial
Bridge Point Long Beach | Bridge Industrial
Bridge Point Long Beach is a 415,320-square foot, Class A industrial facility on a 17.23-acre site. Notably, this project offers tenants above average space when compared to other recent industrial deliveries in the premier, supply-constrained South Bay submarket. Following acquisition of the site, Bridge demolished the existing structure to redevelop the property, which now features 21,000 square feet of office space (expandable to 40,000 square feet); 36-foot clear heights; 453 parking stalls, 104 of which offer electric vehicle charging; 61 trailer spots; and extensive landscaping. The property's design also incorporates high-end architectural finishes, such as concrete panels in varying hues of gray and reflective blue-glazed glass.
INTERIOR PROJECT OF THE YEAR
Stradling | SAA interiors + architecture
Stradling is a law firm in Newport Beach. Evolving business practices left the firm with an underutilized office environment and outdated aesthetic. SAA transformed the workspace into a progressive, efficient, vibrant firm to attract the highest level of new law professionals. With heavy emphasis on recruitment, a new space required places of respite and community. A client facing entertainment space was integral with Stradling's marketing strategy. Utilizing glass at all enclosed spaces, Stradling is changing the dynamic of their workforce by encouraging conversation and collaboration. The modern coastal aesthetic is a nod to their spectacular ocean views and local clientele. The overall project size of Stradling is 32,330 SF, including two full floors and a portion of a third floor. Through detailed programming and analysis, Stradling was able to make an informed decision on design objectives.  Stradling was able to shed 20% of their real estate footprint while gaining significant amounts of communal spaces for employee recruitment and attraction.
Project Team: SAA interiors + architecture | Stradling | Savills
Irvine Company Office Properties | CDG | Systems Source
MIXED USE PROJECT OF THE YEAR
Project Team: Tom Wulf, Lowe
Ivy Station | Lowe
Located adjacent to the Metro Expo line station, the 500,000–square-foot, 5.2 acre mixed-use Ivy Station is a welcoming and active gateway to Culver City that links 2 separate and distinct areas of the city. A porous site with multiple points of access, the property encourages the community, Metro riders, Ivy Station residents, neighbors and employees to walk or bike through this bustling area. Ivy Station is part of a larger master planned transit-oriented development, designed as a work-live-play urban ecosystem with unparalleled access to transportation and amenities for all passersby. The development amplifies Culver City's unique neighborhood walkability, & creates a much needed community gathering place.
MULTI-FAMILY PROJECT OF THE YEAR
Persea | H. Hendy Associates
Persea boasts a unique design blending an industrial modern style with a vintage twist that is seamlessly woven throughout the interior design, the exterior architecture and communal spaces - with three floors and 276,403 total rentable square feet. Showcasing intricate textures; patterns-on-patterns; reclaimed wood; lighting fixtures; subtle pops of color; and curated artwork, the community is a modern story with historic influence and luxury living at every turn.
Project Team: Mackenzie Brooks, H Hendy Associates
OFFICE PROJECT OF THE YEAR
Project Team: LPA Design Studios | RiverRock Real Estate Group
Driver SPG | GM Business Interiors | Feng Hui For Architecture
RiverRock Real Estate Group | LPA Inc.
The RiverRock headquarters is built within a 20,000 free standing building constructed in the mid 1980's. This single floor building was originally home to the headquarters for Entrepreneur Magazine and was eventually converted to the headquarters for SunCal Real Estate. The project scope mostly concentrated on the interior spaces but also involved the redesign of the landscape, an outdoor collaborative space, and minor architectural and exterior lighting changes. The tilt-up concrete panel building is simple and straightforward allowing the interiors to be expressive and unique. Large original skylights were restored and maximized for effectiveness and impact allowing filtered daylight to pour thru the open environment. The space revolves around a central "clearing" which works to organize the space, create dynamic social and collaborative opportunities while establishing a physical heart to the organization. The design is meant convey a physical manifestation of the RiverRock brand and culture.
REDEVELOPMENT/RENOVATION OF THE YEAR
One Westside | Hudson Pacific Properties
One Westside represents the unprecedented adaptive reuse of Los Angeles' Westside Pavilion from iconic shopping mall to a 584,000-square-foot, 3-story, Class-A creative office campus, now home to Google. In 2018, Hudson Pacific entered a joint venture with Macerich to redevelop the declining mall into creative office space. Hudson Pacific worked with architect Gensler and structural engineer Englekirk to preserve and adapt the existing structure by cleverly removing this former shopping center's center's opaque "skin" and embracing its architectural core. One Westside's completely transparent exterior façade is made of floor-to-ceiling glass and architectural concrete and completely changes the way the building engages with the surrounding neighborhood, making the façade much more pedestrian-friendly and activates the street. Vast and unconventional-sized floorplates provide hyper-flexible layouts surrounding an expansive open-air courtyard and access onto large exterior amenitized terraces and patios.
Project Team: Nader Shah & Amy Pokawatana
Hudson Pacific Properties
RETAIL PROJECT OF THE YEAR
Project Team: Robinson Hill Architecture, Inc. | SRS
EMMES Realty Services of California, LLC
Eighteen Main | EMMES Realty
Services of California, LLC
With a plan to create Irvine's newest dining destination, a location where friends can connect over breakfast or where employees can entertain guests at fine dining restaurants, EMMES redeveloped and revitalized the previously located McCormick and Schmick's and transformed it into four (4) different restaurants totaling more than 17,000 square feet. Eighteen Main is in the Irvine Concourse, a ten (10) building office campus housing over 10,000 employees and totaling in excess of 2.5 million square feet. The project's building shell consists of wood joists spanning glue-laminated beams with steel moment frames providing lateral resistance. The exterior façade is metal framed with smooth, painted cement plaster finish.
SERVICE PROVIDER OF THE YEAR
J.P. Morgan Chase
JPMorgan Chase currently has eight active members of NAIOP SoCal, including five members who have gone through the YPG program. We also have a number of employees who have served on committees and in leadership positions with NAIOP. Alison Ramsey, a 2007 YPG graduate, currently serves on the Board as Chair of Programs and Vice Chair of Night at the Fights, as well as the Awards Gala committee. Alison has previously served on the YPG Sponsorship, Social and Communications committees. Shannon Richards currently serves on the Sponsorship committee and was a panel speaker for the 2022 Kick-Off Event. The firm has been a bronze sponsor of NAIOP SoCal for nine years, sponsoring the 2022 Kick-Off Event and providing the lead speaker. The firm's commitment to help build stronger communities is part of what drives our impact in the CRE industry. In our efforts to help address the growing demand for affordable housing in southern California, our Community Development Banking (CDB) team supported 12 projects in SoCal in 2021 to create 1,099 units of affordable housing, all leveraging Low Income Housing Tax Credits, by providing $427 million in construction and permanent financing.
SUSTAINABLE PROJECT OF THE YEAR
Project Team: Edwards Lifesciences | LPA Design Studios
DPR Construction | PRJX mgmt. llc
Edwards Lifesciences Campus Expansion | LPA Inc.
Edwards Lifesciences' (ELS) existing 32 AC campus is in Irvine, CA, and is set within the Irvine Business Complex which consists of low-rise office, warehouse, and industrial properties that were mostly constructed in the 1970s. Recently ELS has acquired an adjacent 10 AC parcel to accommodate their rapid growth. The program for the campus expansion includes 479,000 SF which is divided between a 2-story entry pavilion, a 3-story office/lab building, a 2-story full-service dining facility and conference center, and a second 4-story office/lab building. The buildings are steel framed, and their envelopes are comprised of unitized curtainwall, precast concrete panels, and aluminum composite metal panels. High-performance building envelopes, high-efficiency mechanical systems and LED lighting minimize the campus expansion's energy consumption. Each building is outfitted with renewable energy systems in the form of roof-mounted photovoltaic panels which further offset their optimized loads. Each building also achieved 40% water use reductions when measured against similar baseline facilities through careful plumbing fixture specifications. In total the project site captures and treats 100% of stormwater runoff, and through careful monitoring and best practices the design and construction team were able to divert over 75% of construction waste away from landfills and to recycling centers.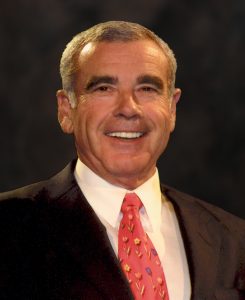 NAIOP SoCal DISTINGUISHED SERVICE AWARD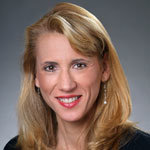 NAIOP SoCal MEMBER OF THE YEAR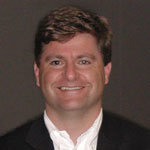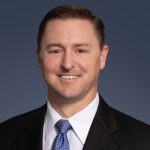 PUBLIC PARTNERS OF THE YEAR