The NAIOP SoCal Hall of Fame honoree is presented to an individual, or individuals, who best exemplify vision, leadership, community engagement and an unwavering commitment to the Southern California commercial real estate industry. Hall of Fame honorees will be carefully selected on the basis of industry and business leadership, innovation, NAIOP involvement, philanthropic contributions and exemplary service to the industry. This award is to be presented at the discretion of NAIOP SoCal Executive Committee.
2022 Hall of Fame Inductee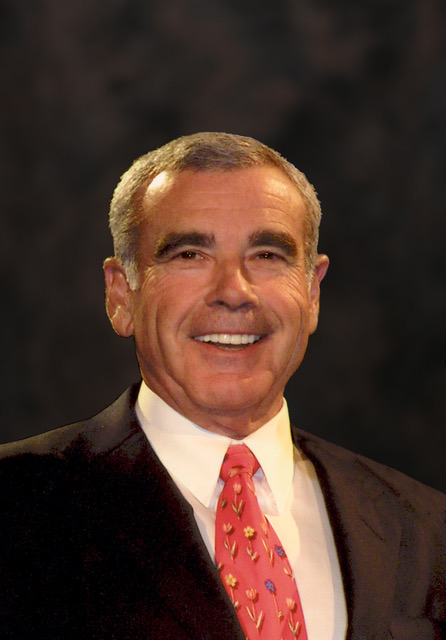 Ed Roski
President and Chairman of the Board
Majestic Realty Co.
NAIOP SoCal, the leading voice for commercial real estate in Southern California, is pleased that Ed Roski will be the first inductee into its Hall of Fame. Ed is president and chairman of the board of Majestic Realty Co., one of the nation's largest privately-held development firms.
Founded in 1948, Majestic Realty has a portfolio of more than 82 million square feet of office, retail, hospitality and warehouse/logistics distribution facilities with offices across the United States. Recognized by his peers for his real estate success, Roski is a visionary who co-developed the Staples Center (now Crypto.com Arena), a landmark that transformed downtown Los Angeles. Roski's impact on our region extends well beyond his real estate success. He is a true leader, serving on numerous civic and philanthropic boards, personally committing his time and resources throughout the basin.
Freedom is very important to Ed and he served as an officer in the Marines. He founded the Land of the Free Foundation and Majestic Realty Foundation as ways to give back. The Land of the Free Foundation supports the men and women in our Armed Forces whose sacrifice and dedication have ensured our way of life. The Land of the Free Foundation supports a variety of programs that help military personnel make the difficult transition to civilian life. The Majestic Realty Foundation provides grants and other support to charitable community partners that work in the areas of youth, family, education, violence prevention and health in the communities where Majestic Realty Co. does business.
We recognize and honor our Hall of Fame inductee, Ed Roski.