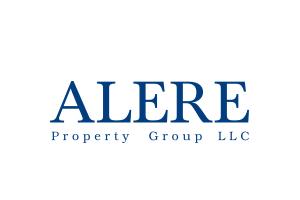 Alere Property Group LLC is a fully integrated real estate firm specializing in the investment and development of industrial assets in the Western United States, particularly in California. Since its founding in 2003, the company has developed or acquired in excess of $1.8 billion in assets. Alere's investment strategy is primarily focused on assets whose attributes are conducive to servicing the needs of local, national, and international companies directly or indirectly utilizing the ports of Los Angeles and Long Beach. Alere is a full service real estate operating company which oversees all land and building entitlement, design, engineering, financing and asset management activities. Alere's investment strategy and platform allows the company to invest in a wide range of industrial facilities including speculative and build-to-suit development, redevelopment of older industrial facilities, exiting buildings and leased land investments.
Contact: dwebb@alerellc.com

The Bank of America Commercial Real Estate Team is a leading provider of comprehensive financial solutions for public and private Real Estate Investment Trusts (REITS) and funds, as well as commercial and residential real estate companies. Whether you're undertaking a new local initiative, a multi-property initiative, or making a national acquisition, we can help guide sophisticated investments from start to finish. We're also committed to making things simpler for you, offering digital and mobile solutions to securely access your accounts and do business from anywhere. Cutting-edge technology solutions that enable you to transact with people and institutions with greater security, efficiency and speed. Working to future-proof your business with tomorrow's capabilities.
Contact: kevin.jennings@bofa.com | allen.staff@bofa.com | marchell.hilliard@bofa.com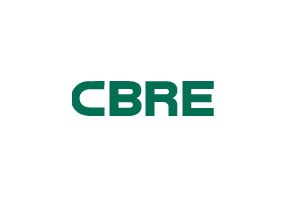 CBRE Group, Inc. (NYSE:CBG), a Fortune 500 and S&P 500 company headquartered in Los Angeles, is the world's largest commercial real estate services and investment firm (in terms of 2013 revenue). The Company has approximately 44,000 employees (excluding affiliates), and serves real estate owners, investors and occupiers through approximately 350 offices (excluding affiliates) worldwide. CBRE offers strategic advice and execution for property sales and leasing; corporate services; property, facilities and project management; mortgage banking; appraisal and valuation; development services; investment management; and research and consulting.
Contact: lew.horne@cbre.com | jeff.moore@cbre.com

DWS' real estate investment business has been investing in real estate assets for more than 50 years. This business today has more than 400 employees around the world, USD 77.9 billion in assets under management as of September 30, 2020, and offers a diverse range of strategies and solutions across the risk and return and geographic spectrums, including core and value-added real estate, real estate securities, real estate debt and opportunistic real estate. The real estate investment business employs a disciplined investment approach and aims to deliver superior long-term risk adjusted returns, preservation of capital and diversification to its investors, which include governments, corporations, insurance companies, endowments, retirement plans and private clients worldwide.
Contact: john.casasante@db.com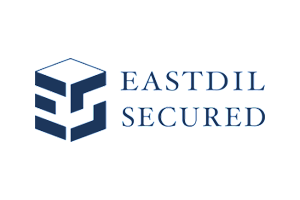 As the pioneer of the real estate investment banking industry, Eastdil Secured has participated in every real estate cycle since 1967, attaining over 40 years of real estate investment banking knowledge and experience. By maintaining an effective platform that combines conventional real estate brokerage with the corporate finance and capital markets expertise of an investment bank, Eastdil Secured creates value for clients through unparalleled advisory services, individually-tailored structures, and marketing/placement programs that set the industry standard. Through the ability to navigate the challenges presented in any economic environment, Eastdil Secured maximizes opportunities with "custom-crafted", revolutionary strategies that produce the most optimal and efficient transactions possible. With a Passion for Excellence, Eastdil Secured is the preeminent real estate investment banking firm providing the best-in-class services for commercial real estate transactions ranging from single assets to large portfolios. Eastdil Secured's clients benefit from our coordinated multi-level access to all investors and capital sources, closing leverage, relationships with decision makers, and up-to-the-minute knowledge of the market, buyers, sellers, and lenders. Eastdil Secured's unparalleled real estate knowledge is evidenced by over $1.2 trillion in completed transactions since 2005. Through tailor-made solutions, executable advice, and reliable financial counsel, Eastdil Secured offers the most highly specialized advisory services throughout the entire capital markets spectrum and all major product types.
Contact: kscheipe@eastdilsecured.com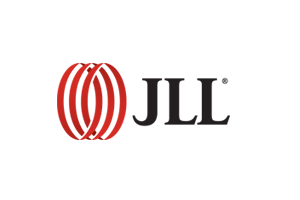 JLL (NYSE: JLL) is a leading professional services firm that specializes in real estate and investment management. JLL shapes the future of real estate for a better world by using the most advanced technology to create rewarding opportunities, amazing spaces and sustainable real estate solutions for our clients, our people and our communities. JLL is a Fortune 500 company with annual revenue of $18.0 billion, operations in over 80 countries and a global workforce of over 92,000 as of September 30, 2020. JLL is the brand name, and a registered trademark, of Jones Lang LaSalle Incorporated.
Contact: aaron.roberts@am.jll.com
LINK Industrial Properties
LINK Industrial Properties is a Blackstone portfolio company headquartered in Chicago, IL. Gateway is focused on leasing, operating and managing a portfolio of high-quality, well-located industrial assets of over 65 million square feet throughout the U.S.
Contact: jfinnigan@liprop.com

Lowe is a private real estate investor, developer and manager owned by active and retired employees. Over the past 48 years, Lowe has acquired, developed or managed over $32 billion of real estate assets as we pursue our mission to build value in real estate by creating innovative, lasting environments and meaningful experiences that connect people and place. We have offices in Los Angeles, Oakland, San Diego, Irvine, Charleston, Denver, Seattle and Washington, DC.
Lowe uncovers and delivers value beyond what might be expected from a traditional real estate company. We value collaboration and partnership, welcoming new ideas and perspectives. Lowe is committed not to a single service, property type or location, but to mastering the process of building value in real estate. Through our foundation of steadfast values and innovative real estate services we strive to bridge meaningful and positive human experiences with financial performance. We tailor our approach to the needs of each asset and the goals of each partner and find opportunity in complex challenges.
In addition to our investment and development activities, we provide hospitality-inspired property operation services to office buildings nationwide through our subsidiary, Hospitality at Work®.
Contact: twulf@lowe-re.com

Prologis, Inc. is the global leader in logistics real estate with a focus on high-barrier, high-growth markets. As of September 30, 2020, the company owned or had investments in, on a wholly owned basis or through co-investment ventures, properties and development projects expected to total approximately 976 million square feet (91 million square meters) in 19 countries. Prologis leases modern logistics facilities to a diverse base of approximately 5,500 customers principally across two major categories: business-to-business and retail/online fulfillment.
Contact: rantrobius@prologis.com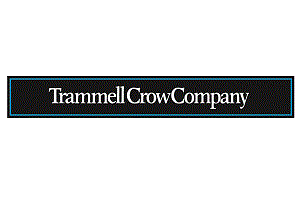 Trammell Crow Company, founded in Dallas, Texas in 1948, is one of the nation's oldest and most prolific developers of, and investors in, commercial real estate.
Contact: ctipre@trammellcrow.com