Founded in 2000, BRIDGE is a vertically integrated real estate operating company and investment manager focused on the development and acquisition of industrial properties in supply-constrained core markets in the U.S. and the U.K.
Contact: bwilson@bridgeindustrial.com | asilad@bridgeindustrial.com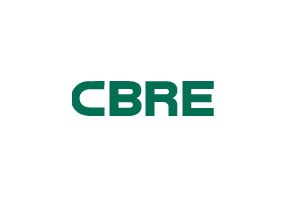 CBRE Group, Inc. (NYSE:CBG), a Fortune 500 and S&P 500 company headquartered in Los Angeles, is the world's largest commercial real estate services and investment firm (in terms of 2013 revenue). The Company has approximately 44,000 employees (excluding affiliates), and serves real estate owners, investors and occupiers through approximately 350 offices (excluding affiliates) worldwide. CBRE offers strategic advice and execution for property sales and leasing; corporate services; property, facilities and project management; mortgage banking; appraisal and valuation; development services; investment management; and research and consulting.
Contact: lew.horne@cbre.com | kurt.strasmann@cbre.com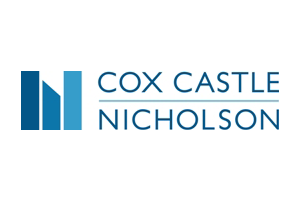 Cox, Castle & Nicholson LLP has devoted over 50 years to providing a broad range of legal services to the real estate industry. The firm represents publicly and privately held businesses, major financial institutions, public agencies, pension funds, underwriters, developers, and industry entrepreneurs in their respective real estate activities. With almost 130 lawyers and offices in Los Angeles, Orange County and San Francisco, the Firm has one of the largest concentrations of attorneys focusing on real estate issues. Through its ongoing examination of regulatory changes, its active membership in national trade organizations and its participation at industry events, Cox, Castle & Nicholson LLP remains on the cutting edge of real estate trends and developments. As a result of its proven record of success and long-standing commitment to the industry, Cox, Castle & Nicholson LLP is widely recognized as a pre-eminent provider of legal expertise for real estate development, financing, management and dispute resolution.
Contact: mweinsten@coxcastle.com

DWS' real estate investment business has been investing in real estate assets for more than 50 years. This business today has more than 400 employees around the world, USD 77.9 billion in assets under management as of September 30, 2020, and offers a diverse range of strategies and solutions across the risk and return and geographic spectrums, including core and value-added real estate, real estate securities, real estate debt and opportunistic real estate. The real estate investment business employs a disciplined investment approach and aims to deliver superior long-term risk adjusted returns, preservation of capital and diversification to its investors, which include governments, corporations, insurance companies, endowments, retirement plans and private clients worldwide.
Contact: john.casasante@db.com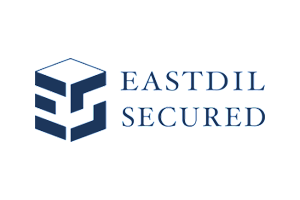 As the pioneer of the real estate investment banking industry, Eastdil Secured has participated in every real estate cycle since 1967, attaining over 40 years of real estate investment banking knowledge and experience. By maintaining an effective platform that combines conventional real estate brokerage with the corporate finance and capital markets expertise of an investment bank, Eastdil Secured creates value for clients through unparalleled advisory services, individually-tailored structures, and marketing/placement programs that set the industry standard. Through the ability to navigate the challenges presented in any economic environment, Eastdil Secured maximizes opportunities with "custom-crafted", revolutionary strategies that produce the most optimal and efficient transactions possible. With a Passion for Excellence, Eastdil Secured is the preeminent real estate investment banking firm providing the best-in-class services for commercial real estate transactions ranging from single assets to large portfolios. Eastdil Secured's clients benefit from our coordinated multi-level access to all investors and capital sources, closing leverage, relationships with decision makers, and up-to-the-minute knowledge of the market, buyers, sellers, and lenders. Eastdil Secured's unparalleled real estate knowledge is evidenced by over $1.2 trillion in completed transactions since 2005. Through tailor-made solutions, executable advice, and reliable financial counsel, Eastdil Secured offers the most highly specialized advisory services throughout the entire capital markets spectrum and all major product types.
Contact: kscheipe@eastdilsecured.com

KPRS is a full-service general contractor that strives to perfect service and quality to build deeper relationships with our clients, our peers, and our communities. KPRS was founded by three partners nearly 24 years ago. Today the company is operated by seven additional partners and multiple division managers who oversee each of the organization's market sector groups. These markets include the construction of offices, multifamily and market-rate housing, retail centers, interior tenant improvements, industrial centers, medical facilities, and outdoor recreation destinations. Many of these projects have garnered the attention of prominent organizations and industry publications, with awards from the Engineering News Record, the Los Angeles Business Council, and the Pacific Coast Builder's Conference. Based in Southern California, KPRS has offices in Orange County, Downtown Los Angeles, Culver City, Northern California, and Hawaii. We employ nearly 300 team members who are building projects throughout the west coast and beyond. These include project managers, project engineers, superintendents, LEED and BIM personnel, as well as numerous office-based support and administrative staff.
Contact: andrew.bieker@kprsinc.com

Lowe is a private real estate investor, developer and manager owned by active and retired employees. Over the past 48 years, Lowe has acquired, developed or managed over $32 billion of real estate assets as we pursue our mission to build value in real estate by creating innovative, lasting environments and meaningful experiences that connect people and place. We have offices in Los Angeles, Oakland, San Diego, Irvine, Charleston, Denver, Seattle and Washington, DC.
Lowe uncovers and delivers value beyond what might be expected from a traditional real estate company. We value collaboration and partnership, welcoming new ideas and perspectives. Lowe is committed not to a single service, property type or location, but to mastering the process of building value in real estate. Through our foundation of steadfast values and innovative real estate services we strive to bridge meaningful and positive human experiences with financial performance. We tailor our approach to the needs of each asset and the goals of each partner and find opportunity in complex challenges.
In addition to our investment and development activities, we provide hospitality-inspired property operation services to office buildings nationwide through our subsidiary, Hospitality at Work®.
Contact: twulf@lowe-re.com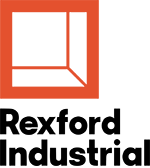 Rexford Industrial invests in, operates, and redevelops industrial properties throughout infill Southern California, the world's fourth largest industrial market and consistently the highest-demand, lowest supply market in the nation. The Company's highly differentiated strategy enables internal and external growth opportunities through its proprietary value creation and asset management capabilities.
We are driven by our commitment to reinvent the business of industrial real estate by optimizing our positive impacts to the environment, our communities, tenants, employees, and shareholders. Our property-level work and recycling of industrial buildings drive dramatic environmental, social and community benefits, in part driven by the substantial reductions in carbon footprint achieved through our value-creation strategies.
Rexford's high-quality, irreplaceable portfolio comprises more than 310 properties with over 38 million of rentable square feet occupied by a stable and diverse tenant base.
Contact: mbakva@rexfordindustrial.com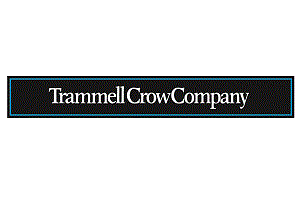 Trammell Crow Company, founded in Dallas, Texas in 1948, is one of the nation's oldest and most prolific developers of, and investors in, commercial real estate.
Contact: ctipre@trammellcrow.com